Saturday, 9 January 2021
AC Milan's Positive Trends in the Serie A has Ended
By db-admin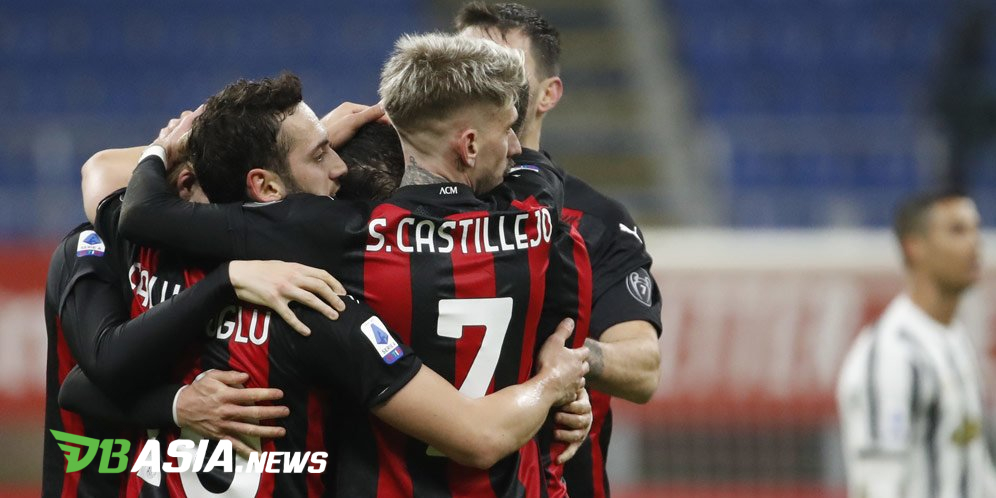 DBasia.news – AC Milan finally had to be willing to stop their positive trend in Serie A. The Rossoneri had not experienced that for 304 days.
Milan were defeated with a score of 1-3 when they hosted Juventus in the 16th week of Serie A 2020-2021 at the San Siro, Thursday (7/1) am, WIB. This makes their position at the top of the standings in danger.
The defeat against Juventus is indeed Milan's first in Serie A this season. However, Il Diavolo Rosso has actually been unbeaten for 27 consecutive matches.
Milan's last defeat in the Serie A event was in March last year. At that time they were defeated 1-2 from Genoa also in a home match.
No wonder the defeat against Juventus had hit the Milan players hard. This was admitted directly by the coach, Stefano Pioli.
"The players lowered their heads in the locker room and were disappointed. But on the other hand it is healthy to lose, because we haven't felt it for a while," Pioli told Sky Sport Italia.
"I patted them on the back, saying they should be proud of what they achieved in the situation. We proved that we are a strong team tonight. "
Even though they lost, Milan did not appear bad. They were able to keep up with Juventus' play even without the strength of five key players including Zlatan Ibrahimovic.
This also made Pioli not worry. He believes Milan can quickly bounce back and compete in the race for the title.
"A lot of teams will have a hard time losing a lot of players, but even though we have to change a lot of things, we are trying to maintain our identity and I think we did that," he added.
"Having maintained that level of performance to its fullest, in this situation, shows a lot about how good this Milan team is."