Tuesday, 9 August 2022
These are the profile of the 2022-2023 Serie A Champions and dark horse candidates
By db-admin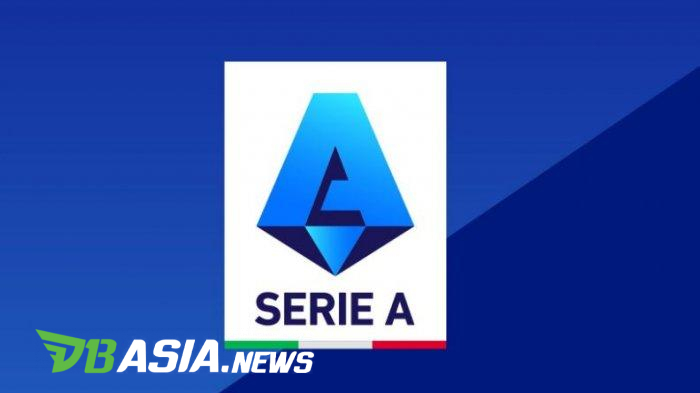 DBasia.news – On August 13, the 2022-2023 Serie A will begin. The defending champions, AC Milan will face Udinese in their first match.
AC Milan will have difficulty in defending the Serie A title this season as their rivals, Juventus and Inter Milan, are ready to fight for it again this season. Moreover, they have cleaned up in the summer of 2022.
Not to forget, the dark horse teams of Serie A who will compete for a position in the top four or the Champions League zone, to teams that are ready to go head to become the strongest champions this season.
The BolaSkor.com editor has prepared an analysis of the profile of potential champions and also the dark horse for the 2022-2023 Serie A title. Here's the description:
Champion Candidate
1. Inter Milan
Stadium: Giuseppe Meazza
Coach: Simone Inzaghi
Last Season Position: Runner-up
Key Players: Lautaro Martinez, Romelu Lukaku, Hakan Calhanoglu, Milan Skriniar, Samir Handanovic
Captain: Samir Handanovic
Simone Inzaghi's first season as coach last season ended with the Italian Super Cup and Coppa Italia titles, not bad. This season the squad has grown stronger with the inclusion of Henrikh Mkhitaryan and Romelu Lukaku.
It is clear that Il Nerazzurri will be strong candidates to win the Scudetto this season, especially since their key players are still in the current squad.
With a back three formation that still proves to be efficient in Serie A, Inter just needs consistency to play to win the Scudetto again. The duo of Lukaku and Lautaro Martinez up front is quite dangerous.
2. Juventus
Stadium: Allianz Stadium
Coach: Massimiliano Allegri
Last Season Position: Four
Key Players: Angel Di Maria, Paul Pogba, Dusan Vlahovic, Federico Chiesa, Leonardo Bonucci
Captain: Leonardo Bonucci
Two seasons without winning the Scudetto, Allegri confirms, if Juventus have an obligation to win the Serie A title. This season could also be the end of Juventus' Scudetto wait with new recruits coming.
Two experienced and quality players arrived, namely Angel Di Maria and Paul Pogba, not to mention last season's Serie A Best Defender, Gleison Bremer.
If the likes of Federico Chiesa and Dusan Vlahovic are fit throughout the season, and Juventus find consistency in their play, the alarm bells are certainly for the reigning champions: AC Milan. Moreover, Allegri is a pragmatic coach who is concerned with the final result.
3. AC Milan
Stadium: San Siro
Coach: Stefano Pioli
Last Season Position: Champion
Key Players: Rafael Leao, Olivier Giroud, Theo Hernandez, Sandro Tonali, Zlatan Ibrahimovic
Captain: Davide Calabria
The start of the reigning champions in Serie A was quite slow in the summer of 2022. They had only recruited two players, namely Divock Origi and Charles De Ketelaere, but on the other hand, experienced defender Alessio Romagnoli and midfielder Franck Kessie were also left.
Although the squad has not undergone significant changes, Milan can no longer always rely on two veteran strikers, Olivier Giroud and Zlatan Ibrahimovic, who when combined are 75 years old.
Collective play will be Milan's mainstay in an effort to maintain the Serie A title, in addition to relying on the individual qualities of players such as Rafael Leao, Junior Messias, Sandro Tonali, and Charles De Ketelaere.
Black Horse
4. AS Roma
Stadium: Stadio Olimpico
Coach: Jose Mourinho
Last Season Position: Six
Key Players: Tammy Abraham, Paulo Dybala, Nicolo Zaniolo, Lorenzo Pellegrini
Captain: Lorenzo Pellegrini
Champions of the UEFA Conference League last season. Jose Mourinho's second season at AS Roma, it's interesting to see how it ends. Moreover, this season Il Giallorossi cannot be underestimated and can be the Scudetto's dark horse.
Key players from last season are still around like Tammy Abraham, Lorenzo Pellegrini and Nicolo Zaniolo. Not to mention they now have Nemanja Matic, an experienced player, and Paulo Dybala who is already familiar with success with Juventus.
The combination of the squad they have and a coach with a winning mentality like Jose Mourinho is enough to make Roma a threat to rival teams.
5. Napoli
Stadium: San Paolo
Coach: Luciano Spalletti
Last Season Position: Three
Key Players: Victor Osimhen, Piotr Zielinski, Hirving Lozano, Adam Ounas
Captain: Giovanni Di Lorenzo
It is quite challenging to place Napoli as one of the candidates for Serie A champions this season, because they have left two key and experienced players in their attack line, namely Lorenzo Insigne and Dries Mertens. As well as one key player in defence, Kalidou Koulibaly.
Without commensurate additions for the two players it is tough for Napoli to compete, even though the team is still coached by Luciano Spalletti who united the squad and made the team dark horses last season. Napoli can be a challenge or even become a dark horse.