Wednesday, 16 October 2019
After Sir Alex Ferguson Left, these are the 9 Biggest Mistakes of Manchester United
By db-admin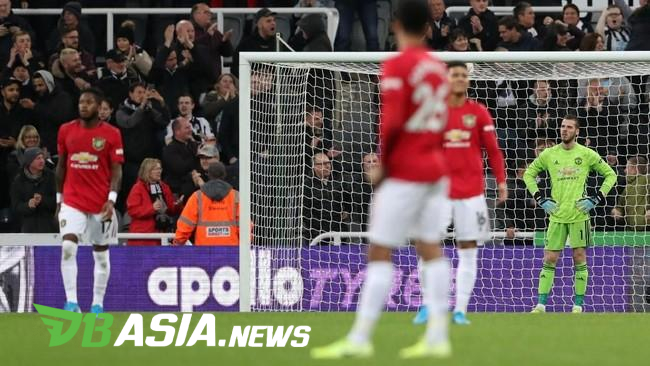 DBasia.news –  Of the eight Premiere League matches that have been held, Manchester United are two points clear of the relegation zone and are 12th in the standings. Manchester United's appearance in this match is considered to have very dramatically decreased.
Under the care of Ole Gunnar Solskjaer, United did not have a clear game and the transfer of players they did was far from efficient – despite having the funds. As a result, United are in level.
Since Sir Alex Ferguson retired in 2013, the Man United dynasty has slowly collapsed. Over the past six years United's inconsistency continued to occur as Liverpool and Manchester City increased. United ultimately struggled to win the Premier League trophy and were unable to be consistent in the Champions League zone.
Judging by the record from Express, there are nine of the biggest mistakes made by United since Ferguson retired and gave the 20th Premier League title for the club. Here are the reviews:
1. Appointing David Moyes
Man United needed a championship manager with great experience to maintain the glory of the club. However, Ferguson chose his compatriot, David Moyes, as a successor and this was a mistake.
The reason is, even though Moyes kept the balance of Everton for 11 years of training there (2002-2013), his level of coaching was not very striking. Moyes never won a trophy and was ultimately let go before the 2013-14 season ended.
2. Marouane Fellaini's Transfer
In the Moyes era, Man United recruited Marouane Fellaini for £ 27 million – when his original worth was £ 22 million. Since then, Man United had become an inefficient team in spending their money in the transfer market.
3. Recruiting Top European Players
Man United's transfer has begun to be irregular. Instead of recruiting young players who have the potential to become stars and combining them with experienced senior players, United has chosen another path.
As if becoming Chelsea, Real Madrid, and Manchester City, Man United spent a lot of funds to recruit Angel Di Maria and paid Radamel Falcao a high amount (loaned from AS Monaco). Both of them ultimately were unable to appear as expected at United.
4. Schneiderlin-Schweinsteiger duet
In the Louis van Gaal era, Man United had two pivots (midfield anchors) in midfield: Morgan Schneiderlin and Bastian Schweinsteiger. The public hopes that both are able to work well. However, the golden era of Schweinsteiger has ended and Schneiderlin did not perform well (both also eventually moved to other clubs).
5. Recruiting Henrikh Mkhitaryan
Recruiting Henrikh Mkhitaryan in 2016 sparked tension between United directors and Mino Raiola, Mkhitaryan's agent. Raiola often criticized United in front of the media and made negative statements.
6. Alexis Sanchez's High Salary
Brought in from Arsenal in January 2018, Alexis Sanchez was unable to provide his best performance for Man United. Already not performing well, his salary was very high: 400,000 pounds per week.
High salaries and performance that is not in line with expectations has opened the public'ss assumption, that United had promised high salaries for top European players to join the club (no longer because of the prestigious side of the club).
Sanchez is now on loan at Inter Milan without a purchase option at the end of the season.
7. Recruiting Fred
Proof of how badly United needs a Technical Director. Fred was recruitd at a price of £ 52 million, but until now has failed to provide the best performance, a proof that United is not efficient in the transfer market.
8. Not Supporting Jose Mourinho
Just because Jose Mourinho criticized management policies in front of the media crew, plus the team's declining performance in the 2018-19 season, the club chose not to support Mourinho in the transfer market. His request regarding central defender was not obeyed.
The Special One is not the best manager in terms of the game displayed by United, but in this moment, he is the best figure because of his experience and status as Europe's top coach. Mourinho has proven this by helping United win the Europa League, the League Cup, in his first season coaching the club.
9. Making Ole Gunnar Solskjaer's Contract Permanent
Ole Gunnar Solskjaer was appointed to replace Jose Mourinho in December 2018. The United legend won 14 of 17 matches until the club secured his contract in March, although Solskjaer was initially only contracted until the end of the season.
Interestingly, since being appointed as a permanent manager, United's performance has even dropped dramatically and at this time, ironically, Solskjaer is threatened to being let go.