Wednesday, 11 July 2018
After World Cup, Hierro's Refuse to Collaborate with Spain's National Team
By db-admin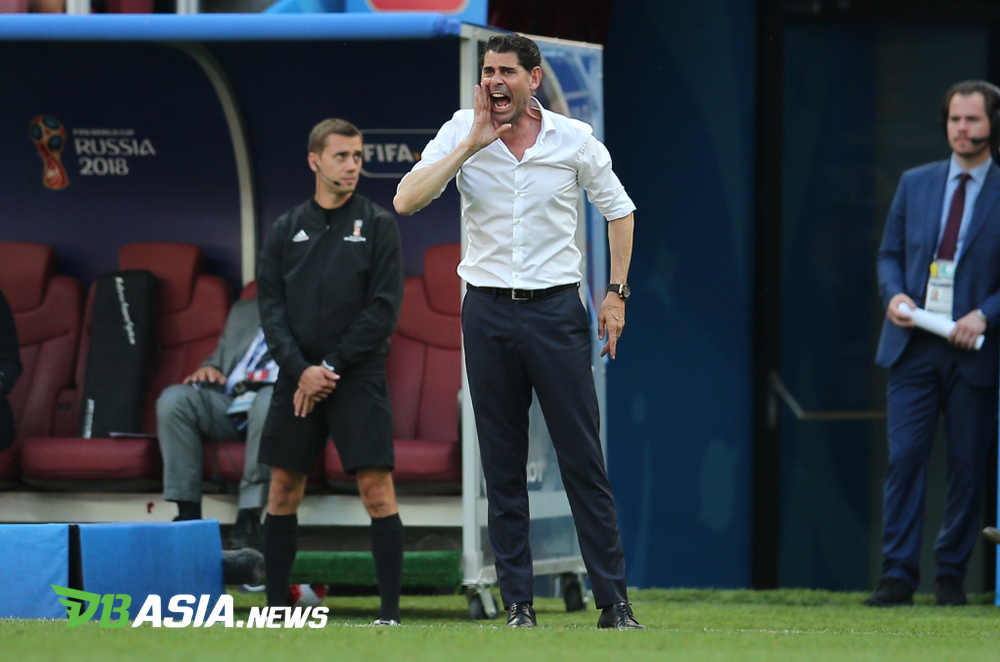 DBasia.news – The disappointment of Spain's loss in 2018 World Cup is not over yet for Real Madrid's legend, Fernando Hierro. Leaving his job as Spain's interim coach, Hierro cut his contract with Royal Spanish Football Federation (RFEF).
RFEF was going to offer Hierro a job as Spain's new sporting director, but he refused it. Seemed like Hierro want a new challenge, be it a coach to Oviedo or a director in another place.
"After many kilometers travelled together, the Spanish Football Federation and Fernando Hierro have called an end to their relationship now that Spain have finished their participation in the World Cup. The last Spain coach has declined to return to his old job as sporting director of the Federation in order to look for new horizons and new professional challenges," said the release in RFEF's official site.
"The Federation would like to thank Fernando Hierro for his commitment and sense of responsibility for taking charge of the national team in extraordinary circumstances and his other roles for the organization, which will always be his home."
Hierro, 50, was the sporting director of Spain for two periods, 2007-2011 and 2017-2018. He was accidentally chosen as the coach by RFEF, just one day before the 2018 World Cup, replacing Julen Lopetegui.
RFEF fired Lopetegui due to the contract with Madrid behind them. Lopetegui and Madrid told RFEF few hours before Madrid releasing the statement, appointing Lopetegui as the new coach replacing Zinedine Zidane.
So, Hierro was actually just continuing what Lopetegui has done in 2 years for Spain in 2018 World Cup. The result was predictable. La Furia Roja couldn't say a thing and loss in the round of 16 by Russia in a penalty shootout.