Saturday, 26 November 2022
Spain's goal celebration!
By db-admin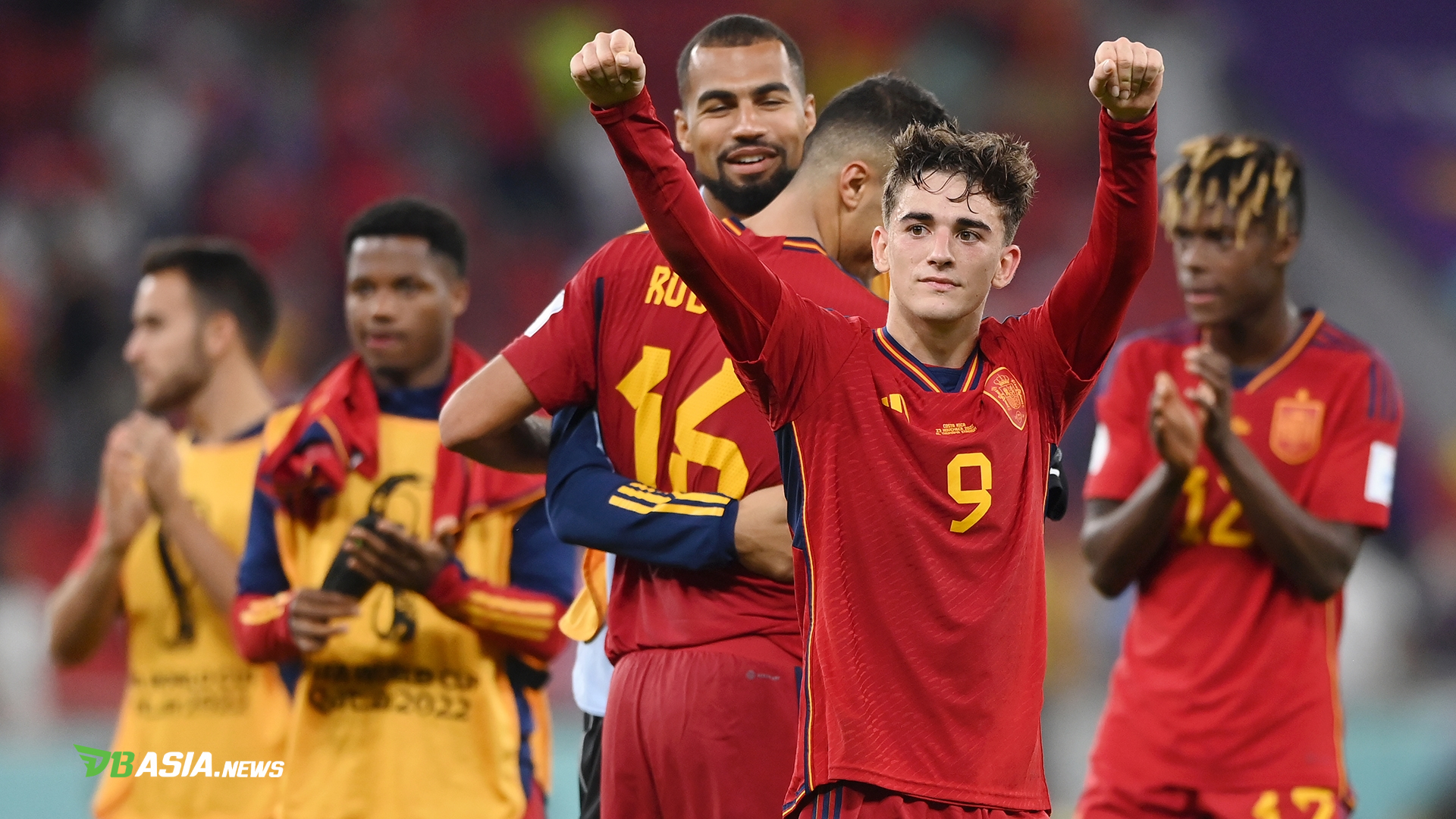 DBasia.news – Luis Enrique, coach of the Spanish national team, is still dissatisfied after defeating Costa Rica during the inaugural match in Group E of the 2022 World Cup. He immediately gave a warning to his potential opponent, Germany.
In the match that took place at Al Thumama Stadium, Wednesday (23/11), Spain celebrated seven goals without reply against Costa Rica. Even though La Furia Roja started the match without a pure attacker.
Enrique succeeded in making Spain appear aggressive by relying on the tiki-taka fast ball flow. The fluid movement on the front lines made Costa Rica immobile.
Feran Torres scored two goals in this match. Meanwhile, the other five goals were shared equally by Dani Olmo, Marco Asensio, Gavi, Carlos Soler and Alvaro Morata who appeared as substitutes.
This result became a confirmation for Spain whose strength was in doubt. Now the Matador Team are reckoned to be the favorite to win.
But Enrique did not want to be lulled by this victory. He immediately shifted his focus to the match against Germany, Monday (28/11).
"We will start training tomorrow to prepare for the game against Germany. Compliments weaken you, we know that, and we're not going to fall into that trap," Enrique said after the match against Canada.
"The idea is to always play like this, but we won't always win outright. Anyone who understands football can see that we are tough rivals."
Enrique certainly realizes the importance of the match against Germany. Victory will make Spain ensure themselves to qualify for the group phase.
But Germany are also certain to appear insistent after the defeat of Japan. The Panzer team had to beat Spain to hold their breath.
Conversely, Spain will be in a challenging situation if they lose to Germany. It will make their chances of qualifying for the last 16 threatened and the victory over Canada could be in vain.