Wednesday, 14 August 2019
Barcelona Offers Coutinho to PSG to Recruit Neymar
By news-admin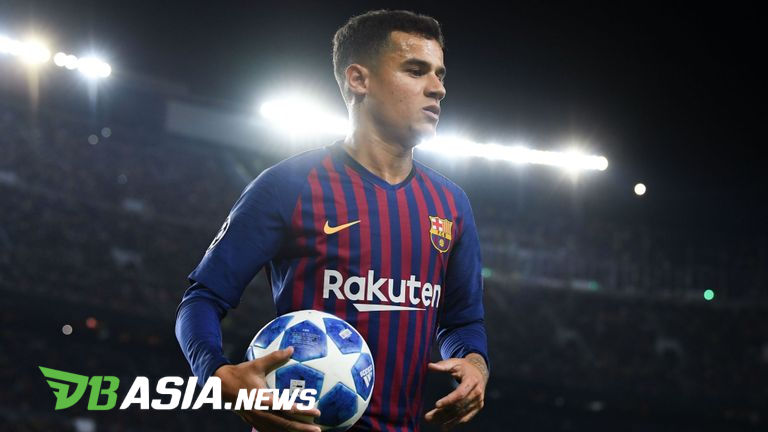 Coutinho
DBasia.news –  Not wanting to compete with Real Madrid, FC Barcelona has also prepared a new proposal to recruit Neymar from PSG. The proposal involved Philippe Coutinho.
Paris Saint-Germain still has not changed their decision to sell Neymar in the 2019 summer transfer market. Les Parisiens does not want to take the risk as the Brazilian national team player has expressed his desire to leave.
One thing is for sure, Paris Saint-Germain does not want to lose in the negotiations to sell Neymar. The Ligue 1 champion wants to receive at least 200 million euros when selling Neymar.
The signal for Neymar's departure is getting stronger after the PSG coach, Thomas Tuchel, did not dismiss the situation of the player being on the edge. Moreover, the former Santos striker was strongly criticized by supporters against Nimes.
Neymar
"Neymar's situation is not easy and I don't know what to say. I didn't hear it during the match. To be honest I only found out from my phone," Thomas Tuchel told L'Equipe.
"Can I understand the treatment? Yes and no. However, Neymar is still a PSG player, my foster child, and I will protect my players."
"Neymar is in the locker room. However, I understand that not everyone likes what he has done and said so far," added Thomas Tuchel.
So far, Real Madrid is still leading the way in bringing in Neymar. Los Blancos is willing to offer 150 million euros plus one between Gareth Bale or Luka Modric.
However, Barcelona is preparing to overtake Madrid at the beginning of next week. As based on the RMC Sport report, Blaugrana will submit an offer in the form of cash plus Philippe Coutinho. Until now, Barcelona is still discussing the amount of funds to be submitted.
At present, Philippe Coutinho's position at Barcelona is also in doubt. The Neymar Compatriot was reportedly looking for a new destination to receive more playing minutes.
Neymar is the world's most expensive player after heading to Paris Saint-Germain with a dowry of 222 million euros in 2017. So far, the 27-year player has 51 goals plus 29 assists in 58 matches.