Saturday, 25 May 2019
Borussia Dortmund Moving Fast in the 2019 Summer Transfer Exchange
By news-admin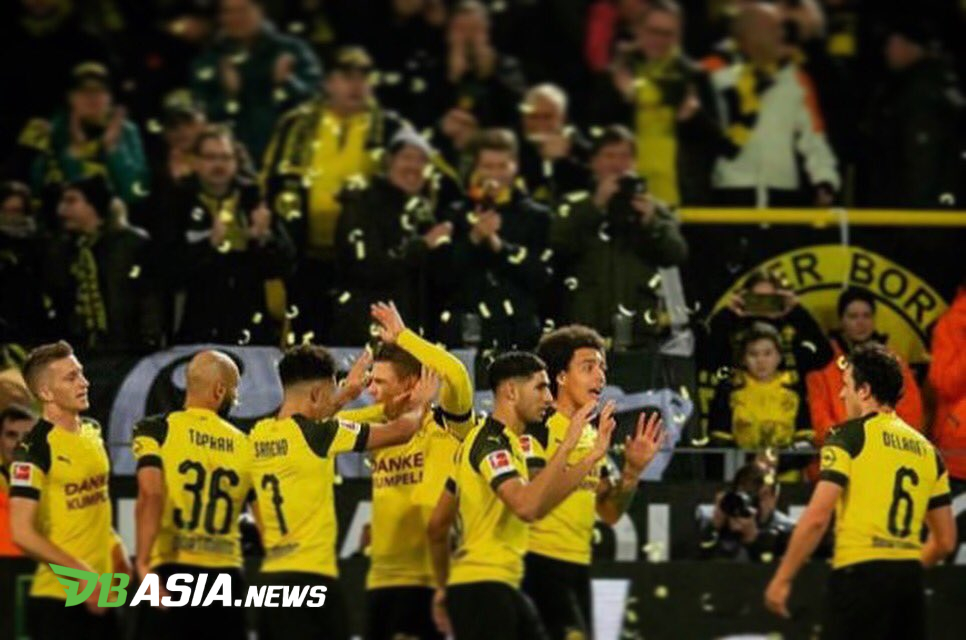 Borussia Dortmund
DBasia.news –  Not Real Madrid or Manchester United, but Borussia Dortmund who became the most active club to purchase players at the start of the 2019 summer transfer market.
Die Borussen really stole the start in the transfer market by recruiting three players at once. Not only talented players, all three are quite popular in the Bundesliga, Germany.
It was all done by Dortmund after selling Christian Pulisic to Chelsea for 64 million euros. Pulisic flew to Stamford Bridge and was purchased by Chelsea since January 2019, then Dortmund only added 13 million euros to recruit all three players.
The three players were Nico Schulz, Julian Brandt, and Thorgan Hazard. All three were worth a total of 77 million euros. Great? Certainly. A thumbs up is deserved to be given to Dortmund Sports Director, Michael Zorc.
Dortmund under the care of Lucien Favre does not need to look for players with European star labels for too long and negotiate. Only they can cover the gap in several positions and increase the quality of the team.
Moreover, the three names are not familiar names for European football lovers. Schulz, who plays as left back or midfielder, has packed six caps and two goals with the German national team.
Schulz is also full of experience in the Bundesliga as he has defended Hertha Berlin, Borussia Monchengladbach, before Dortmund recruited him from Hoffenheim and was signed up to 2024 (five years). At the age of 26, Schulz could be an asset to Dortmund.
Even so with Hazard and Brandt. Hazard, brother of Eden Hazard, was purchased for 25 million euros from Gladbach. His position is wing forward and Hazard is also 26 years old with 21 caps and three goals with the Belgian national team.
Among the two names, Brandt's arrival at Signal Iduna Park was quite surprising. The 23-year-old German star was purchased from Bayer Levekursen by activating a purchase clause of 25 million euros.
Brandt, had been rumored to have moved to Bayern Munich or Liverpool, but in fact, 24 caps and two goals with the German national team were drawn to the Dortmund project. Moreover, Dortmund has always been the ideal place to develop young talent.
Brandt was able to immediately replace Pulisic's position as he was also a wing attacker. In the 2019-20 season, fans could see the Jadon Sancho, Marco Reus, Hazard and Brandt quartets playing together on the front lines.
Bayern of course must be wary of Dortmund who are competing with them in the competition for the 2018-19 Bundesliga title – before being won by Bayern.