Tuesday, 10 March 2020
Breaking into Burnley's Goal, Dele Alli Carves a Record in the Premier League
By db-admin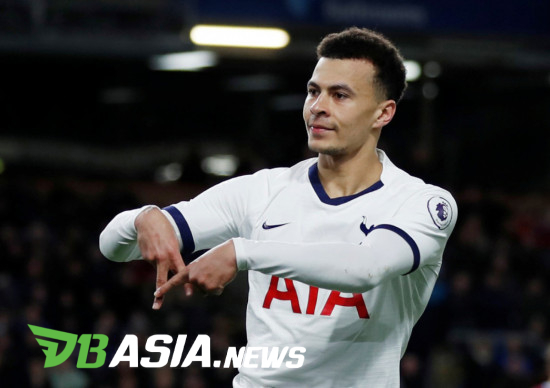 DBasia.news –  Tottenham Hotspur drew 1-1 against Burnley in the Premier League and Dele Alli made a record in his 50th goal.
Coming from behind Chris Wood's goal (13 '), Spurs replied in the 50th minute from a penalty taken by Dele Alli. Spurs shared one point with Burnley and are currently in eighth place with 41 points.
The draw frustrated Spurs' players for failing to win for the fifth successive time. That was recognized by Dele Alli.
"There was a lot of aggressive attitude (in the Spurs' locker room). We knew that it wasn't good enough in the first half. We know how crucial this part of the season is and to continue to lose points is very disappointing," Alli told Sky Sports.
"So I'm sure you already know what happened in the first half, the players' locker room became heated. But we played in the second half better and maybe we should be able to win this fight," explained the former MK Dons player.
Jose Mourinho's Spurs' performance is still inconsistent. But at least Alli's goal set a record and became an 'oasis in the middle of the desert'. Dele Alli's 50th goal in the Premier League brought several records.
According to Squawka, the 23-year-old player has become the seventh Spurs player to score 50 goals in the Premier League after Harry Kane, Teddy Sheringham, Jermain Defoe, Robbie Keane, Christian Eriksen, and Son Heung-min.
Dele Alli also became England's youngest player to reach 50 Premier League goals at the age of 23. Below Alli were Frank Lampard and David Beckham, 26, and Paul Scholes and Steven Gerrard, 27.
Given his relatively young age, a score of 50 goals and 33 assists from 153 appearances for Dele Alli's Tottenham can still increase. Alli now only has to consistently maintain performance to be called by Gareth Southgate to the England national team for the 2020 European Cup.