Friday, 30 April 2021
Chelsea Have a Special Strategy to Face Real Madrid
By db-admin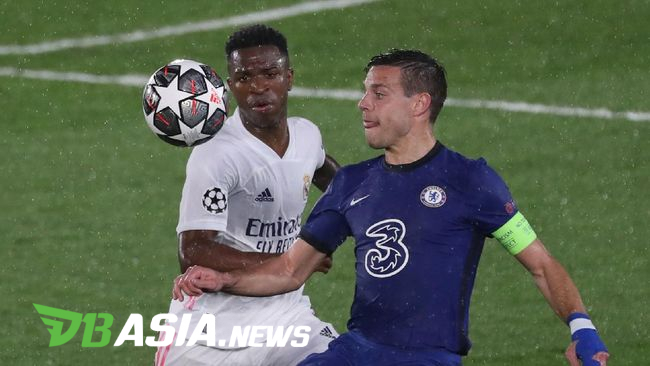 DBasia.news – Chelsea will visit Real Madrid's headquarters in the first leg of the 2020-2021 Champions League semi-final, at the Estadio Di Stefano, Wednesday (28/4). Former Chelsea player Chris Sutton thinks the Blues have a special strategy to face Los Blancos.
Not losing and scoring away goals will mean a lot to Chelsea. That way, the burden for the Blues in the second leg will be reduced.
However, Real Madrid is not an inferior team. Even though they are struggling in LaLiga, El Real seems to have a different face when competing in the Champions League.
Chris Sutton feels that Chelsea has the potential to get rid of Real Madrid. The Blues must play defensively while launching fast counter attacks. That way, Sutton believes Chelsea can overcome Madrid.
"The way Tuchel got rid of Zinedine Zidane's Real Madrid is to frustrate them. It can be done by being patient and pouncing," commented Chris Sutton in the Daily Mail.
"After the match against Porto in the second leg of the quarter-final Tuchel felt he did not let Porto play as usual."
"He is proud of that. Tuchel introduced the back three format after taking over from Frank Lampard. He always uses two defensive midfielders. That way, and Thiago Silva at the heart of defense, Chelsea know how to stop opponents," said Sutton.
Beware of Karim Benzema
However, according to Sutton, Chelsea must be aware of the Real Madrid striker, Karim Benzema. The former Olympique Lyon striker continues to maintain the quality of his sharpness.
"Karim Benzema is a big threat. He is Madrid's top scorer with 27 goals. Stop Benzema and Chelsea will be in a very good position to advance to the second leg at Stamford Bridge," said Sutton.
This is the fourth meeting between Chelsea and Real Madrid in European competition. In the previous three matches, the Blues recorded two wins and one draw.