Saturday, 16 April 2022
The referee laughs at each other with Ancelotti after the game
By db-admin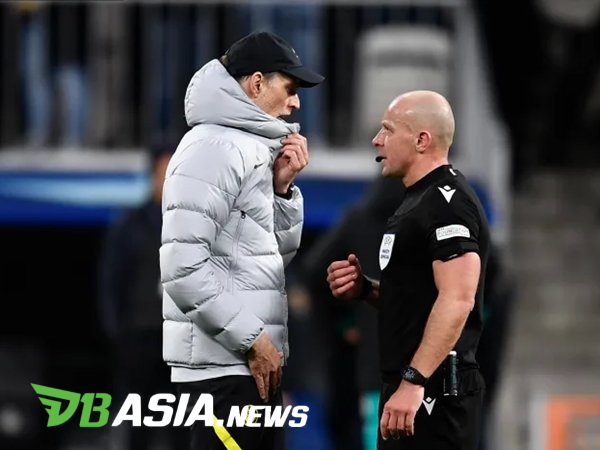 DBasia.news – Chelsea coach, Thomas Tuchel, felt there was something odd after seeing the referee, Szymon Marciniak, laughing with Real Madrid tactician, Carlo Ancelotti, after the match. Tuchel judge, the action is inappropriate.
Chelsea failed to make a comeback against Real Madrid in the 2021-2022 Champions League quarter-final second leg, at the Santiago Bernabeu. Had a 3-0 lead, the Blues chased to 3-2. These results make Madrid winning 5-4 on aggregate because they won 3-1 in the first leg.
One thing that is of primary concern to Tuchel is the leadership of referee Szymon Marciniak. Moreover, after the match, the referee looked very close to Carlo Ancelotti.
"I was disappointed because the referee seemed to be having fun with my colleague Carlo Ancelotti," Tuchel said as reported by Goal.
"I know Ancelotti is a good person. However, when I wanted to say thank you for this match, I saw the referee smiling, even laughing out loud with the opposing coach."
"In my opinion, not the right time to do that after the long whistle at 120 minutes. Moreover, one team has put all its energy and fought until the long whistle."
"When I saw the referee smiling and laughing with other coaches, I didn't think it was the right time. I'm just telling you about this," said the German.
In addition to criticizing the referee's closeness to Ancelotti, Tuchel also discussed the referee's decision not to see the re-recorded video when annulling Marcos Alonso's goal. Tuchel considered, the referee should have made sure by seeing it in person.