Saturday, 16 April 2022
Tuchel disappointed with Alonso's goal disallowed
By db-admin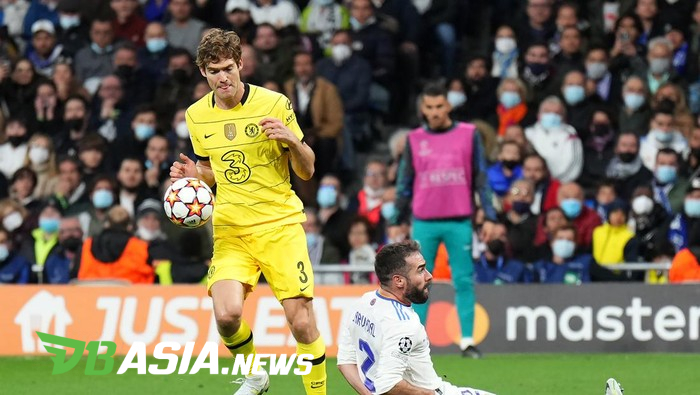 DBasia.news – Chelsea coach, Thomas Tuchel, could not hide his disappointment with referee Szymon Marciniak who officiated against Real Madrid. He was disappointed because the judge was considered not to lead the match properly.
Chelsea carries a difficult mission at Real Madrid's headquarters in the 2021-2022 Champions League quarter-final second leg. Because, in the first meeting, the Blues lost by a landslide score of 3-1.
However, the bright spot was seen after Chelsea took a 3-0 lead through goals from Mason Mount (15′), Antonio Rudiger (51′), and Timo Werner (75′). The Blues also turned ahead 4-3 on aggregate.
However, Rodrygo's goal in the 80th minute became a nightmare for Chelsea. The match was continued into extra rounds.
In that period, the Blues lost focus. Karim Benzema listed his name on the scoreboard in the 96th minute to bring Madrid to reduce the situation to 3-2. The score lasted until the long whistle and Madrid qualified for the semifinals thanks to a 5-4 aggregate lead.
Behind the great struggle of his team, there is one big disappointment experienced by Thomas Tuchel. He highlighted the referee's decision to annull Marcos Alonso's goal in the 63rd minute.
At that time, the goal was disallowed because Alonso was deemed to have touched the ball with his hands before scoring. However, the decision was taken by the referee only with orders from VAR without seeing the video footage on the sidelines.
"I didn't see the goal. However, I told the referee that I was very disappointed. The reason was that he didn't check it himself," explained Tuchel on the Blues' official website.
"In a game like this, when you have a certain authority to blow the whistle, you should still be the boss," said Tuchel.
"You shouldn't give that decision to someone in a chair confined to a certain atmosphere and style of refereeing. He should stay in charge and check it himself. Then, he can give a better explanation."
Meanwhile, from another match, a surprise occurred after Bayern Munich were eliminated by Villarreal. After winning 1-0 in the first leg, Villarreal held Bayern at the Allianz Arena.