Sunday, 15 July 2018
Croatia's Asset to Encounter France in the Final
By news-admin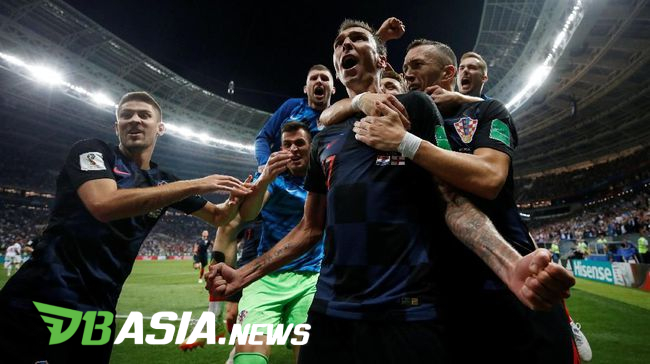 DBasia.news – For the first time throughout the history, Croatian National Team came to the final round of World Cup. Vatreni was successfully beating England during the additional time by 2-1 winning. Croatia challenged France in the final round of the 2018 World Cup.
Croatia's highest achievement happened previously on the 1998 World Cup when they succeeded to reach the semifinal round with squads like Davor Suker, Zvonimir Boban, Slaven Bilic, and Robert Prosinecki.
Ironically, France who became the champion in front of their supporters stopped Croatia's journey at that time. Two decades later, Croatia has the chance to revenge.
Ivan Perisic, one goal-scorer to England, use this as the extra motivation to draw a history in the biggest four-year-event.
"France stopped us in the semi-finals in 1998. We will have some extra motivation because of that, for sure," said Perisic, reported by Goal.
"They are favorites, but we will do our best to surprise them. We have three days to prepare ourselves. Our dream is so close now," Inter Milan continued.
Croatia and France have 50-50 powers to get the World Cup champion title. But, analyzing further, France is better.
Les Bleus of Didier Deschamps has many qualified players in the squad, what makes them perform different way of playing.
Moreover, their condition is better than Croatia three times for 120 minutes, for additional time, and during the match with Denmark and Russia, had the victory through the penalty shootout.