Saturday, 25 January 2020
De Jong Wants to Win the Champions League with Barcelona
By db-admin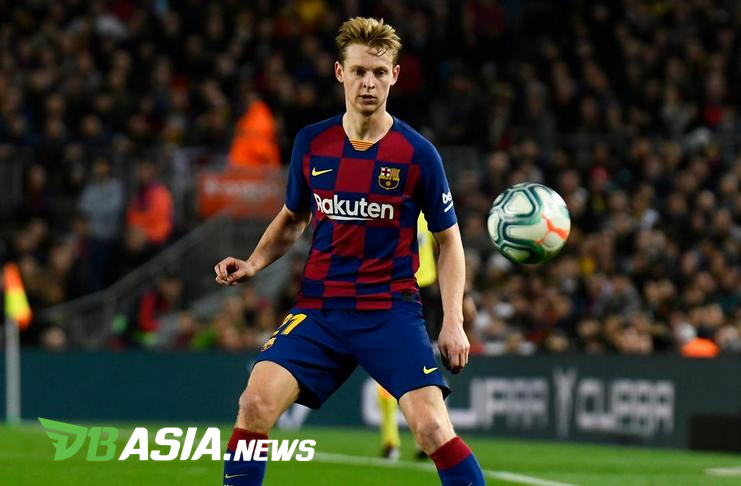 DBasia.news –  Frenkie de Jong, Barcelona's young midfielder hopes to win the Champions League with the team that brought him from FC Ajax in 2019. Although his team's performance is still not optimal he really hopes to win this prestigious title in Europe.
Thursday (1/23/2020), Frenkie de Jong was involved in a promotional event conducted by one of the Barcelona sponsors. On that occasion, he openly expressed his ambitions with El Barca. He was not shy about expressing that the Champions League as his main target.
"My goal is to be able to win all the titles. I want to win the league, win the Copa del Rey. However, if I had to choose, I will still choose to win the Champions League, "said Frenkie de Jong, as quoted by Mundo Deportivo.
Last season, de Jong almost made a big sensation in the Champions League with AFC Ajax. They appeared impressively and were able to set aside two terrace clubs, Juventus and Real Madrid. The football public also thinks that they deserve to enter the final.
However, hope is only hope. In the semifinals, De Jong and his colleagues had to face the harsh reality. Facing Tottenham Hotspur, they were tragically knocked out. Capable of stealing a 1-0 win at home to opponents in the first leg and winning 2-0 in the first half of the second leg, they had to be disappointed for Lucas Moura's hat-trick.
The failure with Ajax last season was certainly an additional motivation for De Jong to achieve better performance with Barcelona. Personally, he also believes he can make a greater contribution and show a better game.
"I can do better. I'm happy and play often, but I can do better. Right now, our game hasn't been great, but we can improve it. We will do so and I'm sure of that, "explained Frenkie de Jong.