Wednesday, 22 January 2020
Disappointing Transfer Results, Neville: The fault of Mu's Management
By db-admin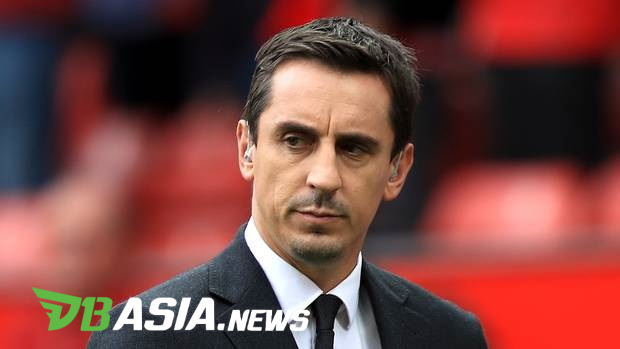 DBasia.news –  Manchester United legend, Gary Neville, is unable to comprehend MU's management decision regarding the purchase of players, which is considered to be a waste of money. According to him, the decision to bring in expensive players with a minimum contribution is a big mistake.
Red Devils – Man United's nickname – became the club with the second highest paying salary in the world. Neville rates, Man United officials are only wasting money, but nothing in the field.
Neville saw the weakness and criticized Man United CEO, Ed Woodward, on Sky Sports after Manchester United's 0-2 defeat of Liverpool at Anfield.
Neville was confused as to why the club owner still put his trust in Man United's management now. He regretted the team that had been brought up by Sir Alex Ferguson, is currently in a mess. The large investments made for almost seven years only produced a disappointing appearance.
"I don't believe that investment has been put into the squad in the last five, six, seven years and you see it on the ground," Gary Neville said.
"I saw statistics two weeks ago that United had the second highest salary payment for players in the world. And that's the squad they have. Unforgivable. It's true."
"I can't change Manchester United's ownership, nobody can. However, I have a hard time understanding why ownership has persisted in trusting the management team to oversee the construction of the Premier League title-winning team since Sir Alex Ferguson left (in 2013)."
"If you don't lose your job because you basically oversee the investment, the player's salary, and get the team out on the field, then I have to say that something is really wrong." he explained.
Gary Neville not only provided criticism but also provided input on what Manchester United management should have done.
"There is great talent in the executive team, they can create huge revenues, to be fair they can do great things at this club," added Neville.
"But with regard to what the club needs in recent years is to appoint the best football operator in the club. This is not done."
"They did not do so and the results were a mess. United must solve this problem thoroughly and quickly." explained the former England national team right-back.