Friday, 7 August 2020
Dreams Comes True, Ferran Torres Officially Joined Manchester City
By db-admin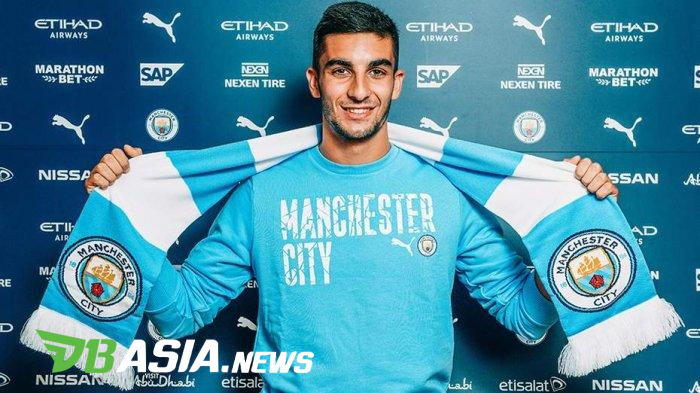 DBasia.news – Manchester City finally officially brought in Ferran Torres. The 20-year-old winger was successfully recruited from Valencia.
Manchester City reportedly had to spend around 21 million pounds to make the transfer happen. But that number could increase to more than 11 million pounds depending on the Torres' performance.
Torres has conducted medical tests conducted in Spain. He then signed a contract for five years.
Rumors of Torres joining the Etihad Stadium have been blowing since the last few weeks. Manchester City is said to have won the competition with other big European clubs such as Manchester United, Juventus, Borussia Dortmund and Real Madrid.
Pep Guardiola's figure played an important role in making Torres choose Manchester City. He admits that he dreams of being trained by the former Barcelona coach.
"I am very happy to join City. Every player wants to play in an attacking team and Manchester City are one of the most attacking teams in the world (at the moment)," Torres said on the club's official website.
"Pep convinced me with a very open, aggressive style, which I like, and he is a manager who has a track record and has been proven to develop players. Seeing him monitoring my progress is a dream."
Torres is considered as one of the most talented young talents in Spain. He is now a mainstay of the U-21 Spain national team.
Manchester City fans will certainly compare Torres with David Silva. As is known, the last name was also imported from Valencia and has now become a club legend.
Last season, Torres was able to record six goals and eight assists in 44 matches with Valencia. This became his capital to conquer the Premier League.