Saturday, 21 November 2020
Ferran Torres, the Young Star Who Chooses to Reject Barcelona Twice
By db-admin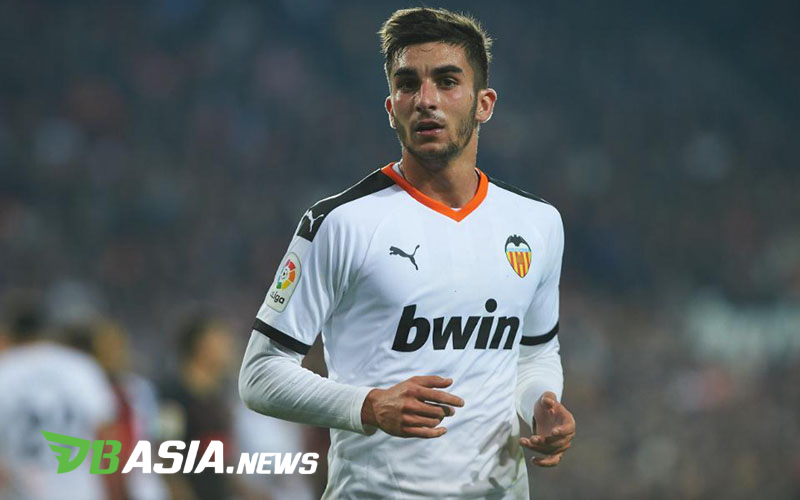 DBasia.news – Ferran Torres emerged as a star after scoring a hat-trick as Spain beat Germany 6-0 in the UEFA Nation League continuation. For Torres this is a dream come true. An extraordinary achievement for a player who twice rejected Barcelona's proposal.
"Every player dreams of scoring a hat-trick and being able to do it against a team like Germany makes me very happy," Torres said as quoted by Football-Espana.
Torres scored a hat-trick in his seventh appearance for La Furia Roja. The performance displayed by Ferran Torres certainly injects optimism into the future of Luis Enrique's team.
Speaking of performance, Ferran Torres has recently been said to be hot. Ferran Torres immediately took off with his new club Manchester City last August. Now he has packed four goals and two assists with the Man City club in all competitions.
Interesting things emerge in the career path of a player who is only 20 years old. How come? Ferran Torres is one of the many young players who rejected Barcelona's proposal. Not just once, Ferran Torres twice refused to join Barcelona.
The first time was in 2017. At that time Ferran Torres could have joined Barcelona for a price of eight million euros. But he prefers to extend his contract at Valencia.
Meanwhile, the second chance came at the transfer market yesterday. Unlike before, this time Ferran Torres wants to leave Valencia.
With his one-year contract at Valencia remaining, Ferran Torres has become the target of many big clubs such as Barcelona and Real Madrid. However, Ferran Torres' decision was unanimous, namely to play in the Premier League with Manchester City under Pep Guardiola.
Guardiola's name must be mentioned on Ferran Torres' trip to Manchester City. Because, without Guardiola's persuasion, Ferran Torres would not have arrived in England.
Yes, in the negotiation process, in particular Pep Guardiola called to persuade and convince Ferran Torres to join Man City. It won't be difficult to persuade Torres, who dreams of being coached by Guardiola.
"Pep convinced me with a very open, aggressive style, which I like best, and he is a manager who has a proven track record of developing players. Seeing him monitoring my progress is a dream," said Ferran Torres.
Seeing Ferran Torres' performance lately, it seems like it has proven why Pep Guardiola is willing to take the time to persuade the player. It is also not surprising that Spain coach Luis Enrique congratulated Guardiola as soon as City managed to get Ferran Torres.