Tuesday, 11 June 2019
Eden Hazard Joins Real Madrid, Gareth Bale's Chance in Leaving is Greater
By news-admin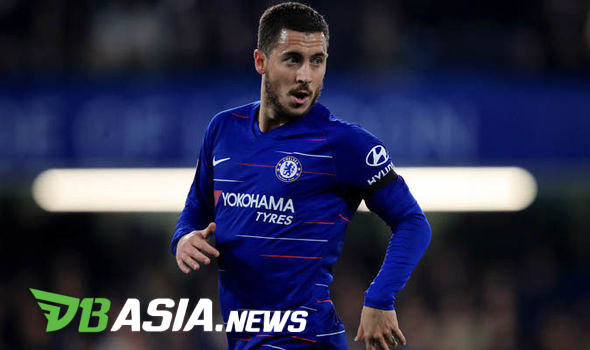 Eden Hazard
DBasia.news –  Eden Hazard's arrival from Chelsea to Real Madrid seemed to be the club's green light to release Wales player, Gareth Bale. According to Metro, Madrid's chances of releasing Bale are getting bigger after Hazard's arrival.
Real Madrid announced the recruitment of Eden Hazard from Chelsea on Friday (7/6). However, it is not yet known how much money was spent by Los Merengues.
The announcement also ended the speculation regarding Eden Hazard's future. Understandably, the captain of the Belgian national team has long been associated with Real Madrid.
Even so, the arrival of Eden Hazard created a new question in Real Madrid. Now, Gareth Bale's future turn has become uncertain.
The arrival of Eden Hazard has made Real Madrid have enough players in the position of attacking wingers. Namely Gareth Bale, Marco Asensio, or Lucas Vazquez in that position.
The result, Gareth Bale is threatened to become a victim of Eden Hazard's recruit. The age and performance factors has given him a big chance to be sacked than Marco Asensio and Lucas Vazquez.
According to Metro, Real Madrid intends to release Gareth Bale to Manchester United. Bale will be a tool for the Los Blancos to bring in Paul Pogba.
Incidentally, Real Madrid have long been eyeing Paul Pogba, as are Manchester United who are interested in Gareth Bale. In addition, Los Merengues wants to rejuvenate their midfield.
There are other options if Manchester United rejects Real Madrid's proposal. Gareth Bale is also being targeted by Inter Milan who has had funds from Suning Group.