Monday, 29 June 2020
Entering the Semifinals, Manchester United Carves a Record in the FA Cup
By db-admin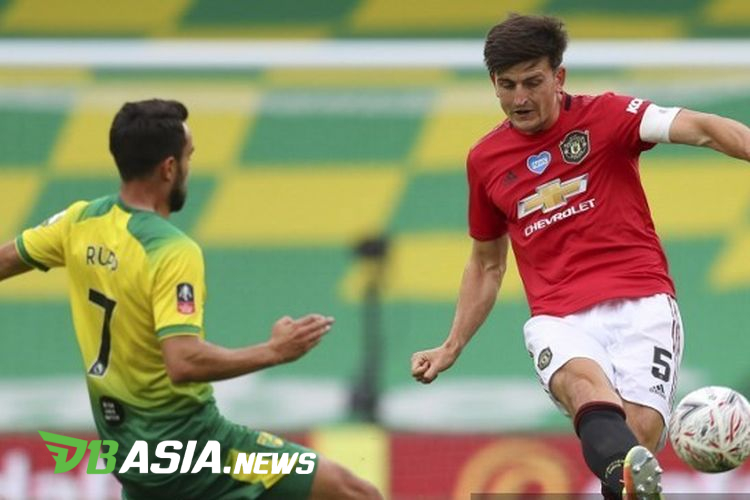 DBasia.news – Manchester United made it through to the FA Cup semifinals or FA Cup 2019-2020 season after getting rid of Norwich City on Sunday (6/28/2020) AM. Manchester United defeated Norwich City in the FA Cup quarter-finals 2-1 in a match that took place at Carrow Road Stadium.
Norwich City did not let Manchester United take control of the match. Until the first half ended, no club was able to gain a goal.
Manchester United was only able to score in the 51st minute through Odion Ighalo. The former Udinese player grabbed the ball in front of the goal.
Norwich City replied to Manchester United in the 75th minute. Todd Cantwell's long-range shot was unable to be contained be Sergio Romero. The 1-1 score lasted until the second half ended.
Entering an additional round or the 118th minute, Manchester United scored again. This time, Harry Maguire resolved the crisis in front of Norwich's goal. The 2-1 score lasted until the match ended.
Based on Opta Joe's record, this is the 30th time Manchester United have advanced to the FA Cup semifinals. This amount has been the most compared to other clubs.
The hero of Manchester United's victory, Harry Maguire, is also targeting the FA Cup title. According to Maguire, the FA Cup has had difficulties like other competitions.
"A title will mean everything. I joined Manchester United to win the trophy. This is a great competition and hopefully we will perform better in the semifinals than today," Maguire said as reported by the BBC.