Sunday, 26 January 2020
Erling Haaland Scored 5 Goals in 57 minutes
By db-admin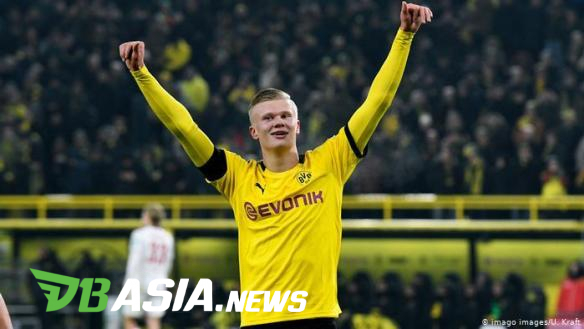 DBasia.news –  After inciting three goals in his debut match with Borussia Dortmund, Erling Braut Haaland continued with a record of two goals at Signal Iduna Park.
Erling Haaland came to Borussia Dortmund in the 2020 winter transfer window. Dortmund won Haaland's signature after competing with Manchester United and Juventus.
Erling Haaland's debut match was created when Borussia Dortmund visited Augsburg headquarters. At that time, entering in the 56th minute and scored three goals.
Afterwards, Erling Haaland underwent the inaugural party at home to Borussia Dortmund while hosting FC Koln. This time, Haaland started playing since the 65th minute.
Remarkably, Erling Haaland continued to score more than one goal. The Norwegian striker collected two goals in 25 minutes.
These conditions has made Erling Haaland score five goals in his first two matches with Borussia Dortmund. Amazingly, Haaland hasn't played since the first minute.
In these two matches Erling Haaland always played as a substitute. In addition, Haaland has never played more than 35 minutes per match.
In fact, overall, the total minutes played by Erling Haaland for Borussia Dortmund has not reached 60 minutes or an hour. The total minutes of play is 59 minutes.