Wednesday, 15 May 2019
Ernesto Valverde Wants to Absorb Pep Guardiola's Knowledge
By news-admin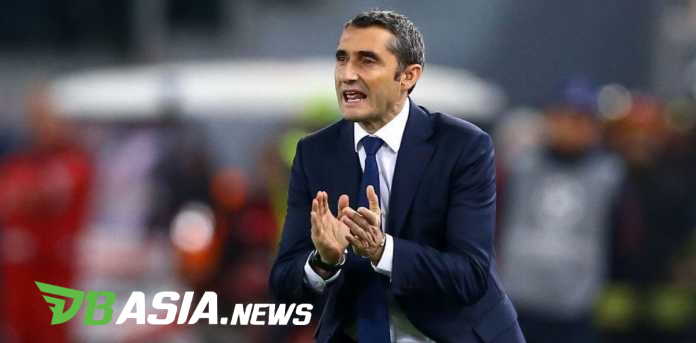 Ernesto Valverde

DBasia.news –  Ernesto Valverde, Barcelona coach, claimed to be amazed by Pep Guardiola, manager of Manchester City. Valverde wants to learn a lot from him.
Pep Guardiola continued to carve gold ink with Manchester City. Vincent Kompany and his mates embraced the Premier League title after winning one point from Liverpool who ranked second.
Some people believed the achievement is inseparable from the genius of Guardiola in concocting tactics. The Citizens who had seven points adrift of Liverpool slowly began to crawl to the top of the standings.
Praise also came from Barcelona coach, Ernesto Valverde. According to Valverde, Pep Guardiola is the best coach in the world today.
"He has done something extraordinary. Not only because of what he did and won in the Premier League, but what has happened for so long," Valverde said as quoted by Soccerway.
"For me, he is the best manager in the world and you can learn a lot from him every day. He got my congratulations," explained Valverde.
Pep Guardiola has a long history with Barcelona. Besides being a player, the manager also brought El Barca to a number of prestigious titles such as the LaLiga Champions League to the Copa del Rey while sitting on the coach bench.
"He still has the possibility of winning another title with his team. We all like it here," said the former Athletic Bilbao skipper.
In addition to having won the LaLiga title, Barcelona still has the opportunity to win the Copa del Rey title as long as they are able to beat Valencia in the top game. Unfortunately, the dream of winning the Champions League vanished at the hands of Liverpool.