Wednesday, 9 October 2019
Eusebio Di Francesco Fired from Sampdoria
By db-admin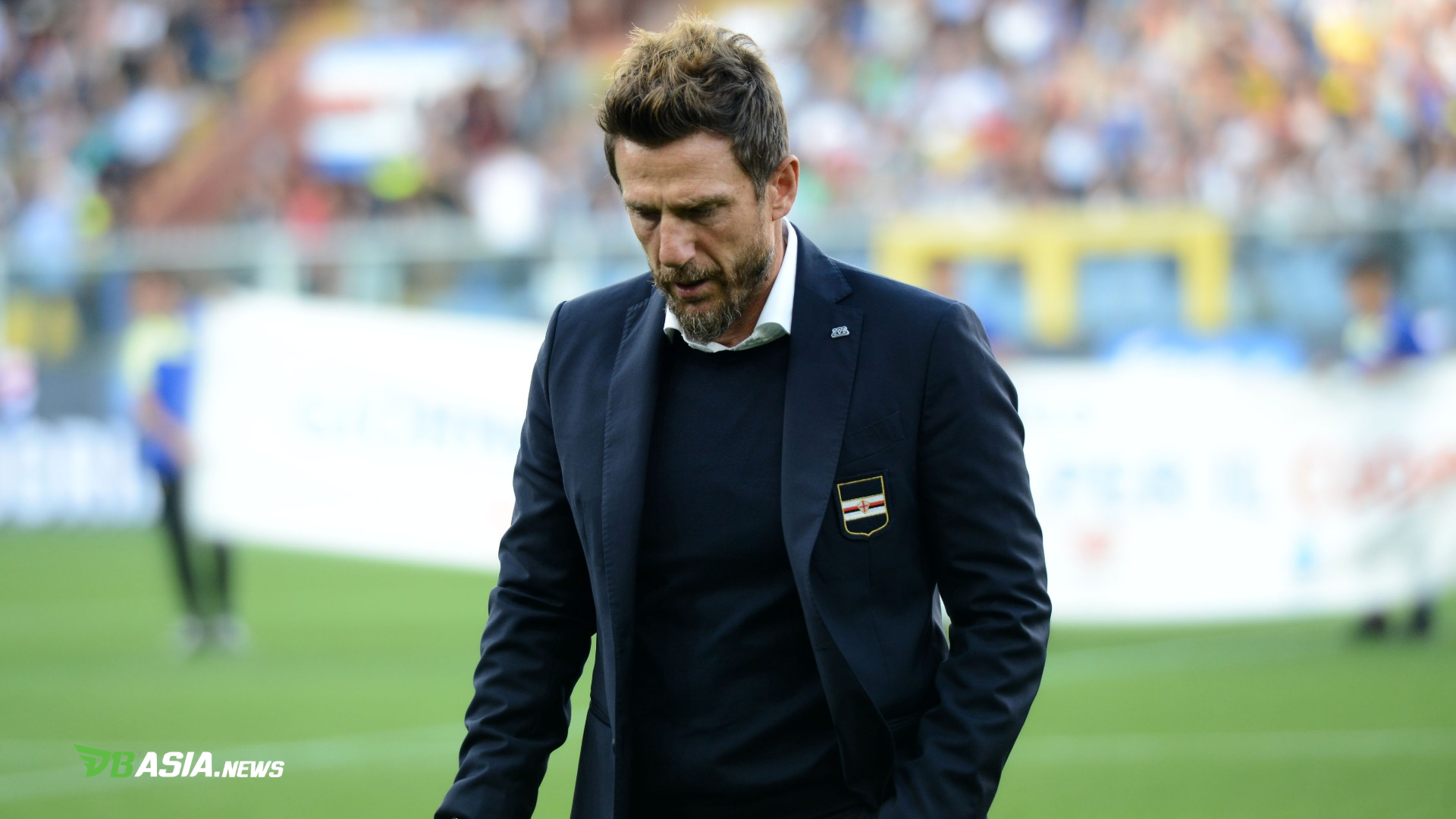 DBasia.news –  Eusebio Di Francesco had to relinquish his post as Sampdoria's head coach after more than three months serving to replace Marco Giampaolo, who moved to AC Milan. The news of the dismissal of Di Francesco was announced on the official Sampdoria website, Tuesday morning Western Indonesian Time.
Under the direction of Di Francesco, Sampdoria swallowed six defeats in the first seven games of the 2019/20 Italian League and is now stranded at the bottom of the standings with a collection of three points.
Sampdoria's decision practically made Di Francesco the first Serie A coach to be fired this season. So far Sampdoria has not announced who will be Di Francesco's successor.
Several rumors circulating in Italian media mention the name Stefano Pioli as one of the candidates to replace Di Francesco in Sampdoria.
However, Sampdoria will get competition from city rivals Genoa, who reportedly are also interested in hiring former Lazio, Inter Milan, and Fiorentina coaches who have not had achievements in the coaching.
The name Giuseppe Iachini also appeared as one of the candidates, bearing in mind that he had handled Sampdoria in 2011/12 which at the time helped Il Samp's promotion from Serie B to Serie A.
Iachini is one of the promoter specialists, because besides Sampdoria he also successfully brought Chievo and Brescia promotions to Serie A, respectively in 2007/08 and 2009/10.