Monday, 13 June 2022
FIFA Names Ecuador for 2022 World Cup
By db-admin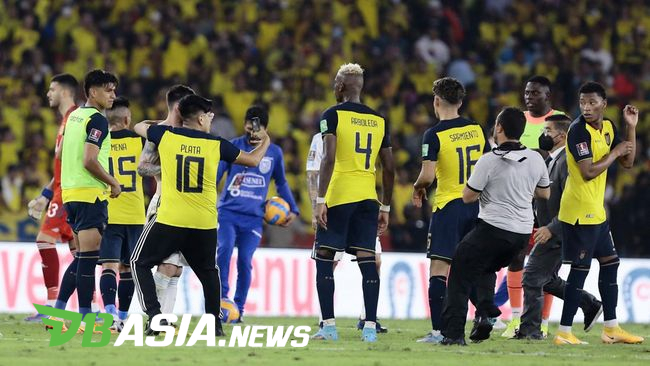 DBasia.news – FIFA's disciplinary committee (Komdis) has confirmed and approved Ecuador is still a participant in the 2022 World Cup which will take place in Qatar later this year.
The Chilean Football Federation (FFCh) sued Ecuador on the grounds that Castillo's birth certificate and passport were forged. FFCh even claims to have proof that Castillo is a player who was born in Tumaco, Colombia, in 1995. While in the player registration document, Castillo is mentioned as a player born in General Vilamil Playas, Ecuador, in 1998.
However, after conducting an investigation, the FIFA Komdis did not find strong evidence as alleged by Chile. FIFA also rejected Chile's claim, and still authorized Ecuador to compete in the World Cup.
"The FIFA disciplinary committee has rendered its decision regarding the potential ineligibility of player Byron David Castillo Segura for his participation in the eight qualifying matches of the Ecuadorian National Football Association (FEF) in the qualifying round for the Qatar 2022 World Cup," FIFA said in a statement on their website.
"After analyzing the submissions of all relevant parties, and considering all the elements submitted previously, the FIFA disciplinary committee has decided to close the proceedings initiated against the FEF. The disciplinary committee's findings were notified today to the relevant parties."
FIFA's decision certainly makes Chile and Italy's chances of competing in the 2022 World Cup practically closed. Based on the results of the draw, Ecuador is placed in Group A with hosts Qatar, the Netherlands and Senegal.
Previously, it was reported that Italy could qualify for the World Cup with the status of the team that was eliminated with the highest world ranking in FIFA.
Italy failed to advance to the finals after the Euro 2022 World Cup qualifying play-offs were beaten 1-0 by North Macedonia in the semi-finals of Path C on March 24.
While Chile has a chance if FIFA gives Ecuador defeat in the qualifying match where Castillo plays. Chile is more likely than Italy, because they come from the same confederation in Latin America.