Wednesday, 6 January 2021
Frank Lampard Continues to Test Roman Abramovich's Patience
By db-admin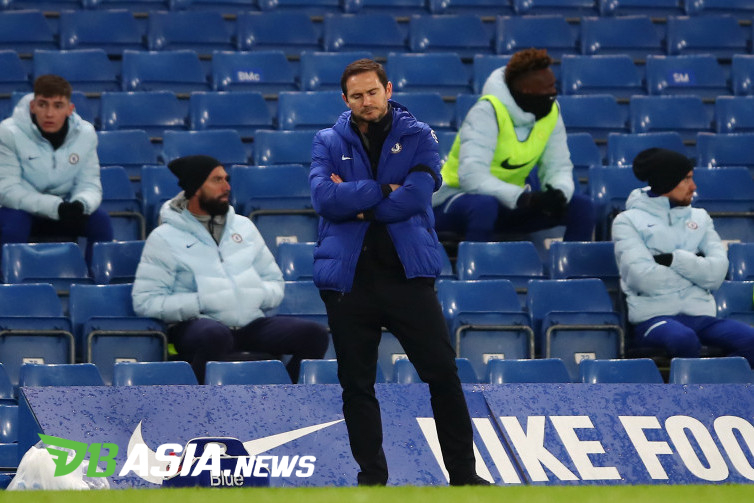 DBasia.news – Chelsea manager, Frank Lampard is reportedly at the end of his career after losing against Manchester City. Lampard had tested the patience of the owner, Roman Abramovich.
Chelsea lost 1-3 when they hosted Manchester City. Callum Hudson-Odoi's goal at the end of the second half meant little as the visitors went ahead three goals through Ilkay Gundogan (18 '), Phil Foden (21') and Kevin De Bruyne (34 ').
With that defeat, the Blues were scattered in eighth place in the standings. From 17 matches, Chelsea only collected 26 points.
Inevitably, Frank Lampard's position was in the spotlight. The reason is, last summer, Chelsea became the most extravagant team in the Premier League transfer market after pouring out 222 million euros.
Furthermore, based on statistics from Prime Video Sport, Lampard became the worst coach in the era of Roman Abramovich in terms of average points per game.
Of the 55 matches, Lampard only scored an average of 1.67 points. This value is still far worse than that of Andre Villas-Boas, who recorded 1.70 points per match from 27 occasions.
Several media outlets has began to hightlight Frank Lampard's future. Reportedly, Chelsea's board of directors were disappointed with the results achieved.
One thing that Lampard needs to worry about is Abramovich's responsive attitude when his team was not on the right track. Usually, a letter of dismissal would be issued soon.
Meanwhile, Lampard admitted that the quality of Manchester City was much better. The Blues fought back in the second half, but were too far behind.
"We made individual mistakes. It was not close enough. They punished us," said Lampard as reported by the BBC.
"If you want to be at the top level that Man City has achieved over the last few years, you have to take the pressure," he added.
"In the second half, we fought back. However, the 3-0 score was quite a lot. I'm not trying to talk about the last 20 minutes of the game because in the 3rd minute the game has changed. I still see the response."
"I did not humble myself. However, the performance in the first half showed where the level of play was. In the second half, I saw the reaction. The struggle must continue," continued Lampard.
Chelsea have a chance to rise against Morecambe in the third round of the FA Cup, at Stamford Bridge, Sunday (10/1). Six days later, Chelsea will travel to Fulham headquarters.