Wednesday, 6 January 2021
Frank Lampard is at the end of his career with Chelsea
By db-admin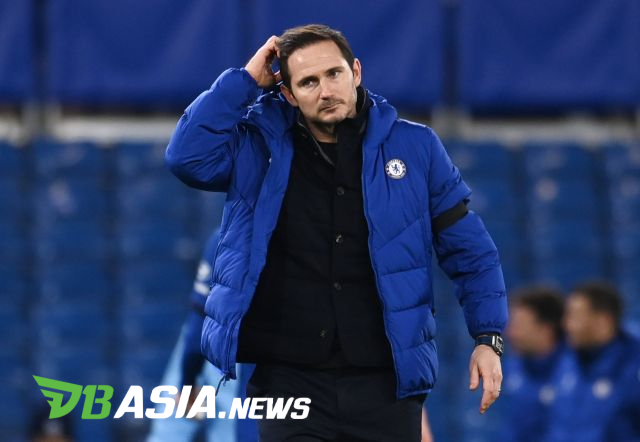 DBasia.news – The start of 2021 was a bad moment for Chelsea and Frank Lampard. Hosting Manchester City in Week 17 of the Premier League at Stamford Bridge, Sunday (03/01), the Blues lost by a landslide score of 1-3.
Chelsea were already behind 0-3 when the game was not over in the first half of goals from Ilkay Gundogan (18 '), Phil Foden (21') and Kevin De Bruyne (34 ') whose only goal was only able to be replied by Callum Hudson-Odoi in the 90 + 2 minute.
The defeat has made Chelsea's position decline in the Premier League standings. After previously being entrenched in the top four, now Cesar Azpilicueta and his team mates are in eighth place with 26 points from 17 matches, three points adrift of the Champions League zone.
It is easy for the public and the media to directly highlight Frank Lampard as the 'scapegoat' for this minor result. Understandably, Chelsea spent a lot in the summer of 2020 by recruiting Timo Werner, Kai Havertz, Hakim Ziyech, to Ben Chilwell.
Although still in the process of adapting to a team of Chelsea's caliber, by spending on players like that, they always have the target of winning trophies. Moreover, the tradition at Chelsea did not side with Frank Lampard.
It is no secret that Chelsea has easily dismissed managers in the era of Roman Abramovich. According to English football pundit, Roy Keane, this also applies to Lampard, who is a Chelsea legend.
"Frank will be concerned about what he saw today," Keane told Sky Sports. "Today you think with the offensive players, I think they will do well, but instead they lack energy."
"When you lose a 0-3 game and don't tackle it's a big concern. He has senior players here, players who won the World Cup, how they don't do it, make tackles, attract people. That would be a big concern for me."
"Chelsea did not give the manager time. It's in their DNA and history not to give them time. Frank always performed well. I did not realize the word patience in Chelsea, especially for the manager," said Keane.
Keane also believes that Lampard has a great potential to be fired given his lack of coaching career, unlike Jurgen Klopp at Liverpool or Pep Guardiola with Manchester City.
"I don't think Frank will have much time. There is a lot of pressure this year, you have to give the players time to adapt who come from abroad," added Keane.
"Last year he got free admission, but they've put in the money and that brings extra pressure, no matter who the manager is."
"Every team has an injury problem, he has to be ready. When you start to question the level of work and desire, no matter how good your team is, you will fail."
"He (Lampard) is new at that. He's 42 years old. Klopp came from Dortmund and won a lot of big trophies there. He fought all these managers – (Carlo) Ancelotti, (Jose) Mourinho, Guardiola. These guys have got a CV behind them. He will not get the time that Klopp has, "he concluded.