Wednesday, 1 January 2020
Frank Lampard's Pep Talk Becomes the Key to Chelsea's Victory over Arsenal
By db-admin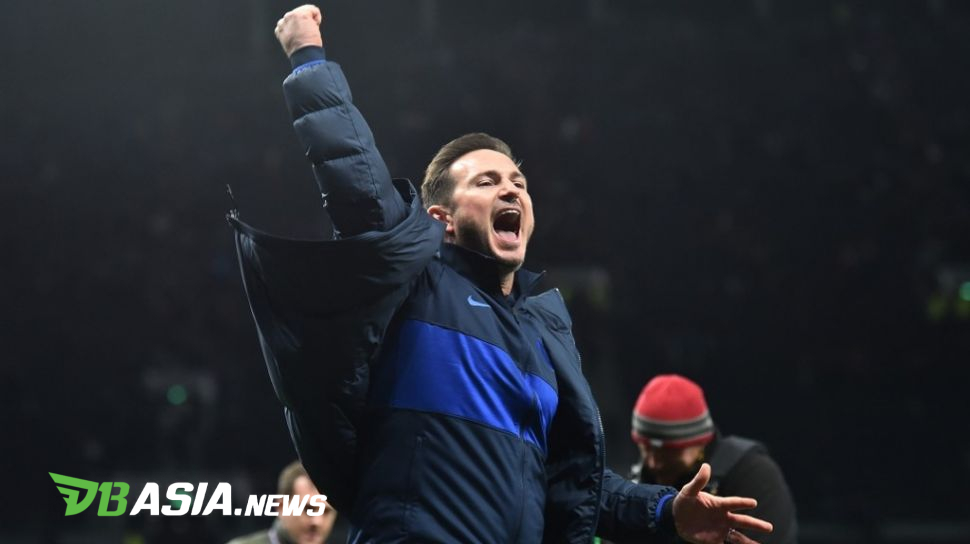 DBasia.news –  Chelsea turned to win against Arsenal in Week 20 of the Premier League. The victory was even more special as Chelsea had left in the first half.
Arsenal's one goal was scored by Pierre-Emerick Aubameyang in the 13th minute and was met by two of Chelsea goals in the second half. Within four minutes Chelsea scored goals from Jorginho (83 ') and Tammy Abraham (87').
Frank Lampard, Chelsea's manager, said his team's success recipe could reverse the advantage in the second half. The recipe for success was at the break of the first half when Lampard gave a pep talk in the player's locker room.
"When I went into the locker room, they (Chelsea players) just sat and did not talk at all. I really did not like the atmosphere, so I said: 'I brought you here not to be quiet and see what occurred!" said Lampard as quoted from Dailymail.
"I also told them that we must carry out what we had planned and continue the game. I do not care about the results we will get in this fight, whether it is losing, drawing or winning. But I want them to carry out what has been their job. "
"In addition, I also asked them to feel what is felt by almost 3,000 of our supporters who crossed London to come and watch this fight. Afterwards, they began to talk to each other and encourage. That is the situation I expected," he explained.
The 41-year-old manager also highlighted the poor performance of his team in the first half, when Chelsea were pressed more by Arsenal and Lampard changed tactics from three defenders to four defenders.
"We were terrible for the first 30 minutes, slow, unenthusiastic, anxious. The opposite of when fighting Tottenham (Hotspur). We gave Arsenal what they wanted. We made changes early, felt it had to be done. In the second half we dominated," he added.
"After 10 minutes or so, it's clear that Arsenal have seen us playing Tottenham and kept us alive with five (players) returning instead of three."
"They are superior and there is an imbalance for our team. The substitute gave us another dimension with added strength in midfield and gave us more important things," explained Lampard.