Friday, 22 January 2021
Gattuso Calms Insigne After Failing in the Italian Super Cup
By db-admin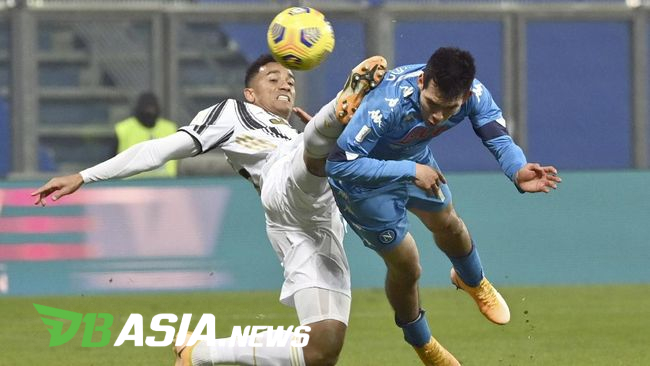 DBasia.news – Gennaro Gattuso accepted his team's failure to bring home the Italian Super Cup to the City of Napoli gracefully. Napoli must recognize Juventus' 0-2 advantage at the Mapei Stadium, Sassuolo, Thursday (21/1) am, WIB.
The match did have the opportunity to continue into extra time even though Juventus took the lead through Cristiano Ronaldo's kick in the 64th minute. This was after Napoli was awarded a penalty by the referee with the help of VAR.
The moment occurred with ten minutes remaining in normal time. Dries Mertens was fouled in the forbidden box by Weston McKennie.
Insigne who served as captain took responsibility for executing the penalty. The direction of his shot outwitted Wojciech Szczesny, but the ball went wide from the net.
That golden opportunity was wasted. Napoli finally conceded again in injury time through Morata's cheat.
After the match, Insigne appeared devastated. This has made Gennaro Gattuso as Napoli coach comfort him.
"Lorenzo shouldn't feel responsible because someone can miss a penalty kick. I was the first to take responsibility for this defeat so it's not his fault if we lose, "Gattuso told RAI Sport.
"It hurts to see him cry. He could have scored his 100th goal and sent the game into extra time, but these things happen in football. "
"We won and lost with everyone in the team, Lorenzo must not think we lost because of him, because that is not true," he added.
Insigne and the Napoli players really shouldn't be beaten by this defeat. The prestige of the Italian Super Cup is not that important when compared to Serie A.
Gattuso certainly did not want his team to be mentally disturbed by this defeat. Moreover, Napoli still have the opportunity to win titles in three more prestigious competitions.
"I have to thank my players, because they did what we needed. They were a little shy, especially in the first half, but reacted to the opponent's goal, "he concluded.