Tuesday, 3 March 2020
Going Up Against LASK in the Europa League, MU Superior in Facing Austria's Representative
By db-admin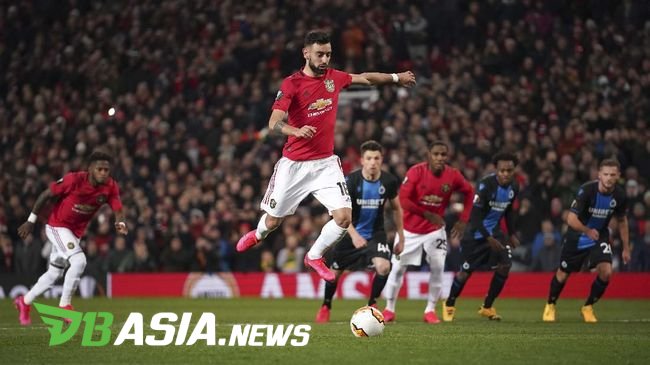 DBasia.news –  Manchester United is supported by a good report card after being confirmed to face Austrian representative, LASK, in the top 16 Europa League. The draw for the top 16 Europa League was held at UEFA headquarters, Nyon, Switzerland, Friday (28/2). One of the results of the draw brought together MU vs LASK.
LASK is an Austrian club whose full name is Linzer Athletic-Sport-Club. Despite their new name, they are one of the oldest clubs in Austria from the city of Linz.
Founded in August 1908, they became the first club outside the city of Vienna to win the Austrian Bundesliga trophy in 1964-1965. Until now it has been the club's highest achievement.
LASK had experienced a fusion with the city club, FC Linz in 1997. The union made the name of the city they came from be removed from the club's logo.
Despite having a long history in the Austrian football scene, the club is now coached by former Bayern Munich player, Valerian Ismael, have only been in the last three seasons in the highest caste of Austria. Previously they fought for six seasons in the third and second caste of Austria.
Apart from their presence in the highest caste in the last three seasons, the performance of Grenot Trauner and colleagues cannot be underestimated. Last season they were ranked second in the Bundesliga, 12 points behind champions, RB Salzburg.
This achievement gave them the opportunity to taste the Champions League third qualification. However, the pace of the team from Linz stalled from Club Brugge. That failure also led them to the Europa League this season.
LASK escaped to the top 16 Europa League and can not be separated from their heroic action. As they are in a group with more experienced clubs like Sporting Lisbon and PSV Eindhoven.
However, in the inaugural event in the Europa League, Dogan Erdogan and colleagues actually successfully defeated Sporting Lisbon and PSV. Not quite up there, they also topped the Group D standings with 13 points.
In the top 32 round, LASK returned to play by getting rid of another Dutch club, AZ Alkmaar. The slick performance of the club that was once strengthened by Peter Stroeger has actually been seen since the beginning of the season.
On the domestic scene, they appeared extraordinary. Even now at the top of the standings with a three-point advantage from the defending champion, RB Salzburg.
Seeing from the achievements of LASK so far, it is interesting to wait whether they are able to continue the surprise by defeating Manchester United in the top 16.