Saturday, 30 April 2022
Inzaghi Defends Radu's blunder
By db-admin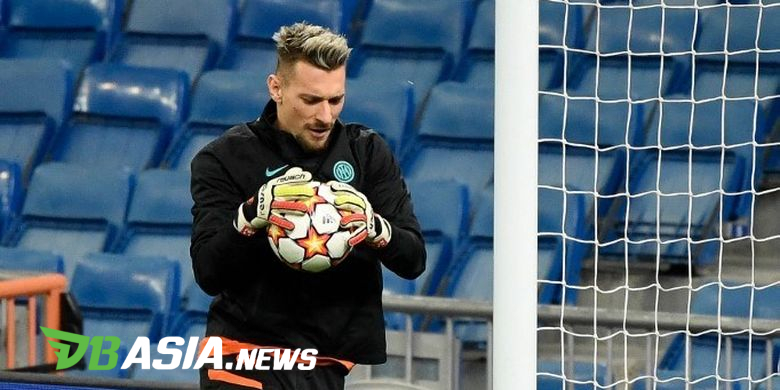 DBasia.news – Inter Milan coach, Simone Inzaghi, refused to make Ionut Radu a scapegoat in the defeat against Bologna. Inzaghi believes that mistakes can be made by anyone.
Inter lost 2-1 to Bologna in the postponed Serie A 2021-2022 match, at the Renato Dall-Ara Stadium, Thursday (28/4). The host's winning goal was scored by Nicola Sansone who took advantage of Radu's mistakes.
Initially, Radu was played as a substitute for Samir Handanovic who suffered an injury before the match. However, the goalkeeper made a mistake in anticipating a throw-in. As a result, Sansone won the ball and scored a goal.
The result made Inter remain two points behind AC Milan who are at the top of the standings. Inevitably, the Rossoneri were favored to become winners.
However, Inzaghi did not want to burden Radu any more. Inzaghi reminded that anyone can make mistakes.
"Radu made mistakes, I made mistakes, other players can make mistakes. The problem is that we didn't score the second goal. We have fears for the rest of the game," explained Inzaghi.
"We were nervous because we couldn't score the second goal. This defeat hurts, but our heads are held high."
Inzaghi also denied that Radu's blunder occurred due to minimal playing opportunities. Inzaghi emphasized that Radu always tries to give his best.
"Would it be better for Radu to play a few games so that he doesn't come unprepared? He played against Empoli. He always trains to the maximum. Radu will have a bright career ahead," explained the coach.
Now, the title is no longer in the hands of Inter. The Nerazzurri depend on the results that Milan will achieve.
"It's difficult to be optimistic because we lost 12 points. However, I am coaching a strong man. We will do our best even if we know that we are no longer in control of destiny."
"This is a surprise in the competition and an unexpected match. Anything can still happen. However, that is only if we win everything," added Inzaghi.