Friday, 30 October 2020
Jorginho Failed to Score Penalty Goal, Chelsea Held Evaluation
By db-admin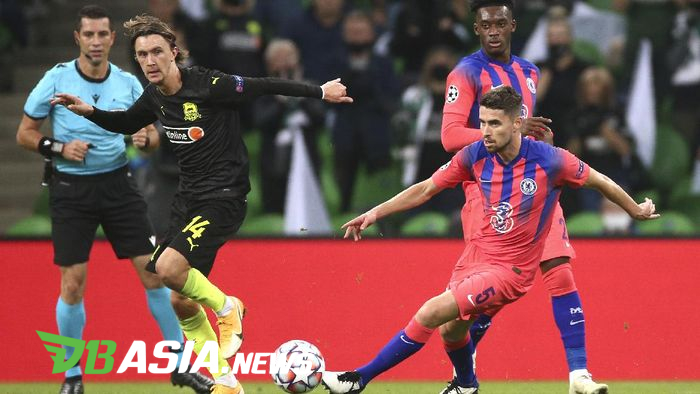 DBasia.news – Frank Lampard admits Chelsea will carry out an internal evaluation after Jorginho's failure to score a penalty against Krasnodar in the Champions League, even though Chelsea won 4-0 in that match.
Chelsea was indeed able to beat the Russian representatives with a score of 4-0 in the second match of Group E of the 2020-2021 Champions League at Krasnodar Stadium, Thursday (29/10). However, the victory was not achieved easily.
Chelsea were able to open the scoring in the 37th minute through Callum Hudson-Odoi's strike. Even so, the Blues had difficulty securing their victory.
Chelsea could only score three additional goals after the game entered the 76th minute through Timo Werner's penalty. Hakim Ziyech and Christian Pulisic then completed the win with goals.
Even though Chelsea could be more comfortable playing if Jorginho's penalty when the game was only 14 minutes old resulted in a goal. Unfortunately, his shot that outwitted the opposing goalkeeper only hit the goal post.
This is Jorginho's second execution failure in the last four occasions. His status as one of the reliable penalty executioners was also questioned.
"I have no problem at all with Jorginho's style of execution because that's part of his success so far. If you take a lot of penalties, like he did, there may be periods when you miss one or two chances," Lampard said on the club's official website.
"But I know Timo Werner is very capable of taking penalties, as we have seen. We have other players who can too."
"So I'll talk to the players to see how we move forward, but we have a very good penalty taker at the club," he added.
Jorginho had indeed been pulled out when Werner took the penalty for Chelsea's second goal. However, it is not impossible that the German striker will return to this responsibility on a regular basis.