Monday, 15 February 2021
Jose Mourinho Praises Pep Guardiola's Kindness
By db-admin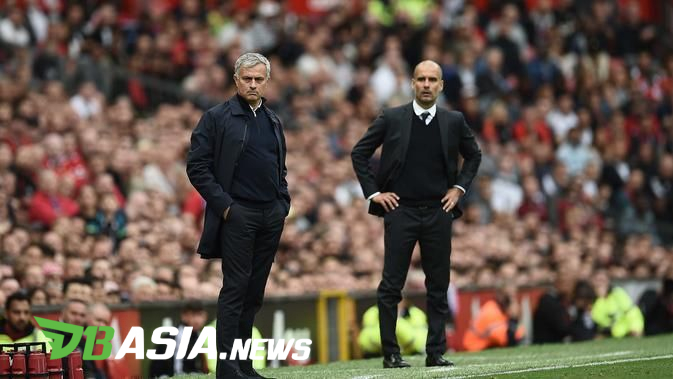 DBasia.news – Manchester City will host Tottenham Hotspur in the English Premier League. This prestigious match will be played at the Etihad Stadium, Sunday (14/2/2021).
The Man City duel against Tottenham will bring together two reliable tacticians, namely Pep Guardiola and Jose Mourinho.
Guardiola and Mourinho often compete directly in the title race. Once in Spain with Barcelona and Real Madrid, they now add to the appeal of the Premier League.
The opposing philosophy of the game makes Mourinho and Guardiola's rivalry interesting to follow. Not to mention a number of controversial comments that add to the heat of the situation.
The two managers will again compete with knowledge on Sunday (14/2) in the morning. Mourinho and Tottenham Hotspur will try to stop Guardiola's Manchester City victory.
Interestingly, the relationship between Guardiola and Mourinho is not as hot as imagined. The two figures seemed to respect each other.
"There are things that people don't see, and we don't need to share. But I only have fond memories of him (Guardiola) when we worked together," Mourinho said at his pre-match press conference.
"One of the things I won't forget is when my father passed away (in 2017), Guardiola knew how important daddy was to me and he called. Of course when his mother died, I replied in the same way."
"The problem with us Coaches is that it is not easy to make friends because we don't see each other. We only see each other before the game for two minutes, and after the game for two minutes too," he added.
Both of them have indeed worked together as a team in the past. That moment happened in Barcelona when Guardiola was still playing and Mourinho was assistant coach.
Guardiola also said things that were not much different regarding Mourinho. In essence, he enjoyed the rivalry with the Portuguese national manager.
"If we see each other often, it's because we are doing a job we like. He is a good competitor," said Guardiola.