Thursday, 15 August 2019
Jurgen Klopp Describes Alisson Becker's Injury Conditions
By news-admin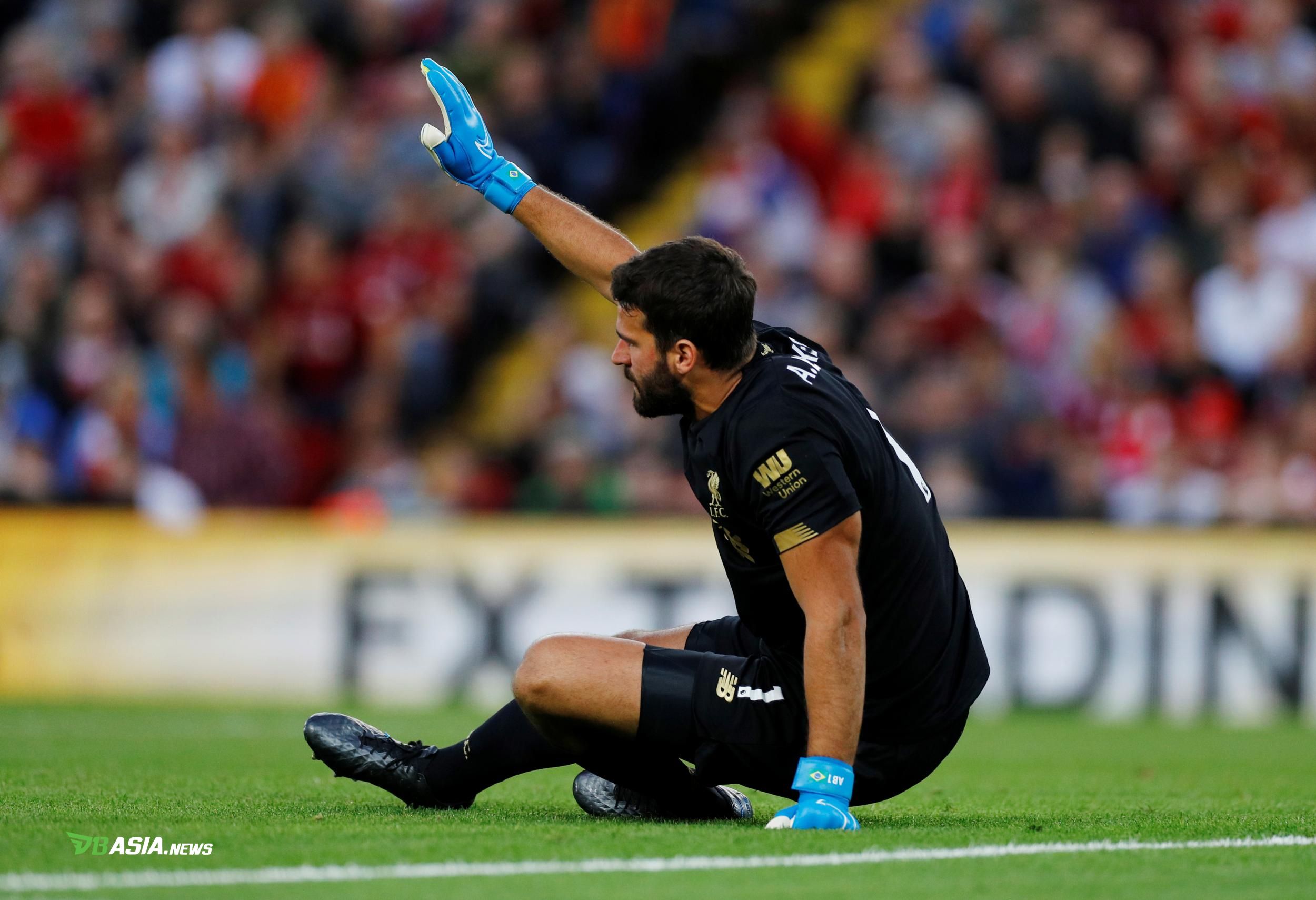 asia.news – Alisson Becker has certainly been ruled out of the European Super Cup match between Liverpool and Chelsea. This was confirmed by the manager, Jurgen Klopp, who did not know for sure when Alisson recovered.
Alisson suffered an injury in the inaugural Premier League match 2019-2020. He got the injury when Liverpool won 4-1 over Norwich on Friday (9/8).
After undergoing the examination, Alisson certainly suffered a calf injury. However, it is not yet known how long the Brazilian keeper has to pull over.
Certainly, Alisson could not play when Liverpool faced Chelsea. The goalkeeper is predicted to be absent for the Reds for at least six weeks.
At least, according to the latest developments expressed by Jurgen Klopp. The German manager confirmed Alisson would not play when dealing with Chelsea.
"Alisson's injury is not good. He suffered a calf injury which must have made him absent for some time. I don't know exactly when he will return," said Jurgen Klopp.
"However, Alisson will not recover on Wednesday (against Chelsea). I must wait for the results of further tests. Certainly, it will take several weeks."
"As far as I know, it takes at least six weeks. However, Alisson was not injured often throughout his career. I will wait and pay attention to his progress," added Jurgen Klopp.
At the moment, the only Liverpool goalkeeper ready to play is the new signing Adrian. This means that the Spanish goalkeeper will escort the Reds goal when playing against Chelsea.