Tuesday, 11 June 2019
Juventus Interested in Bringing Paul Pogba Back to Turin
By news-admin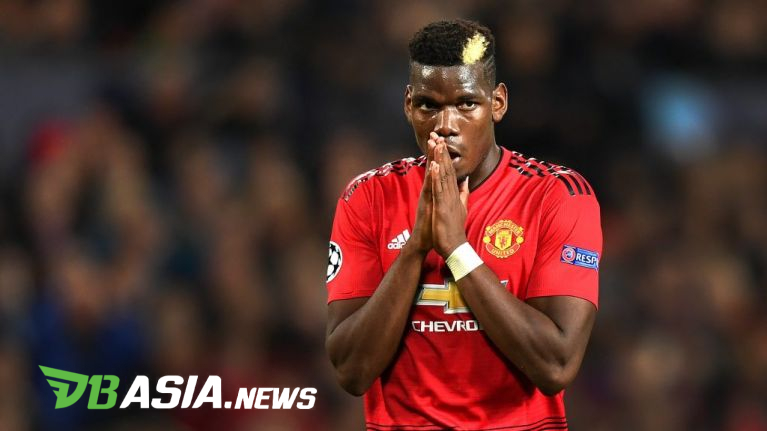 Paul Pogba
DBasia.news –  Juventus still haas interest in their former player, Paul Pogba. Quoted from Sky Sports Italia, the Bianconeri tried to send him back to Turin from Manchester United for the sake of being the Champions League victors.
Paul Pogba was in Juventus uniform in 2012 with a free transfer fund after leaving Man United. Apparently, La Vecchia Signora is the right place for the player to develop his abilities.
Paul Pogba quickly became the mainstay of Juventus in the midfield. The player became one of the keys to Juventus winning the Serie A title in a row.
In 2016, Manchester United brought back Paul Pogba. At that time, the Red Devils spent funds up to 105 million euros.
However, Paul Pogba's trip at Manchester United was not entirely smooth. Although he won the Europa League title, Pogba was also involved in many problems.
One of the most famous problems is his relationship with Jose Mourinho. Pogba and The Special One were rumored to be involved in a conflict that caused The Special One to leave.
Paul Pogba was upset as Jose Mourinho often said he played a frantic appearance. Pogba feels that Mourinho is not right to discuss the performance of players to the media.
Now, even though Mourinho has left, but Paul Pogba's future at Manchester United is still gray. The player is associated with his former club, Juventus.
Juventus have reportedly contacted Pogba's agent, Mino Raiola. The Bianconeri are expected to need more than 90 million euros to bring in Pogba.
One of Juventus' advantages in the transfer was the participation in the Champions League. As Manchester United was unable to compete in the Blue Continent elite competition as they are only ranked sixth in the Premier League 2018-2019.
Paul Pogba's opportunity to return to Juventus: 50 percent
The news of Juventus' interest in returning Paul Pogba came from a trusted source. However, so far Manchester United are still reluctant to release the flagship player.