Friday, 17 September 2021
Kaka reminices the moments in the Champions League
By db-admin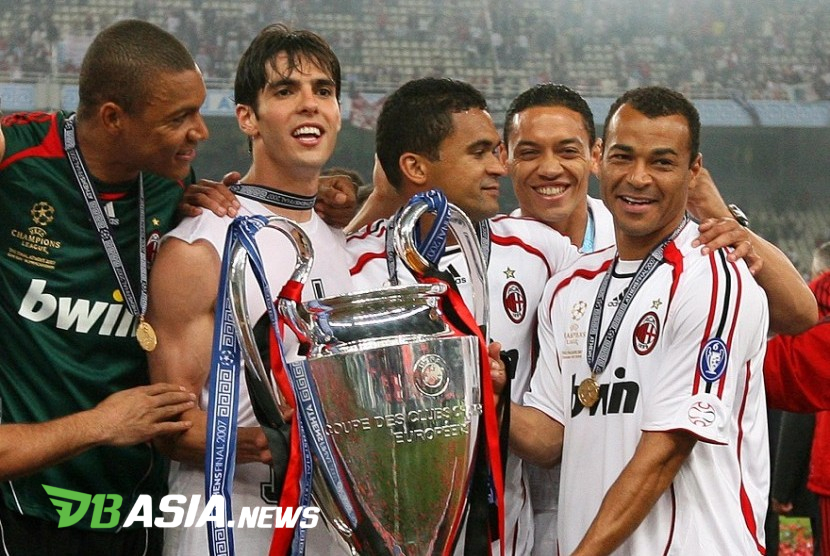 DBasia.news – Liverpool and AC Milan will fill week one of the 2021-2022 Champions League Group B which will be held at Anfield, Thursday (16/09) at 02.00 WIB. Il Rossoneri will face a big test at Anfield.
Milan, despite having the status of the second team with the most Champions League titles (seven trophies), has only returned to play in the Champions League after eight years. So Milan is now a 'new kid'.
However, Milan legend Kaka has confidence that his former club would able to compete with Liverpool, an opponent who plays at the highest level.
Milan have only met Liverpool twice in the Champions League in the 2005 and 2007 finals, but in the 121 years and the history of the two clubs in Europe, Milan have never once played at Anfield.
"I have (played at Anfield)! With Legend, it's a beautiful emotion," Kaka told La Gazzetta dello Sport.
"Apart from that joke, the match will be special. Anfield is an ideal debut for Milan."
"It will be challenging, but all the ingredients needed for a great performance are there. There is Ibra who will soon turn 40, a lot of young talent who will be able to compete with opponents at the highest level."
"This will be an important test for all players, even for the club who will be able to understand which elements to rely on in the years to come."
Milan are in good momentum in Serie A with a clean sweep of three games with a win, most recently Milan won 2-0 over Lazio. But Kaka warned that the match against Liverpool would be different, especially since Jurgen Klopp's team recently won the Champions League.
"I have watched the 2-0 (Milan) win against Lazio. Milan dominated by playing aggressively, fast and always proactive towards football," added Kaka.
"There are many variables to consider, the long awaited comeback and the fact that (Milan coach Stefano) Pioli never participated in the Champions League final.
"But if Milan is solid and uniformed like on Sunday, we will have fun. A lot will depend on being able to read the game in the first minute: the intensity of a top English team like Liverpool is different from Italian teams, but that's the beauty of the Champions League."
"You find a school that is different from yours, you readjust, interpret."
The Important Role of Senior Players
On a big stage against a top team like Liverpool experience is very important. Milan has Olivier Giroud, Zlatan Ibrahimovic and Simon Kjaer who can guide the team's young players.
"First of all, it's a good mix of young and experienced players," added Kaka.
"I've lived it, I know how important it was to grow up with (Paolo) Maldini, Cafu, (Andriy) Shevchenko, (Filippo) Inzaghi, (Alessandro) Costacurta, people who don't think about ending contracts but about the good of the club."
"At the moment (Milan) are dependent on Ibra, Kjaer and Giroud: they will show the way, there is no shortage of quality in the squad."
"Milan came back with a different hunger. Liverpool have won and have established themselves at the top for years, but the enthusiasm of those who have long dreamed of playing in this tournament can make all the difference."