Thursday, 11 July 2019
Kleberson Reveals Reasons for Fred and Pereira's difficulties at Manchester United
By news-admin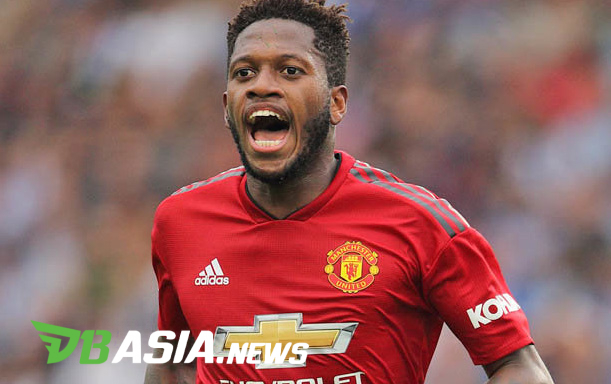 Fred
  DBasia.news –  Kleberson, former Manchester United midfielder from 2003 to 2005, commented on the difficulties experienced by two Brazilian players, Andreas Pereira and Fred, at this time. Kleberson assessed the presence of collisions between playing with culture.
Fred, brought in by United from Shakhtar Donetsk for 52 million pounds, rarely played last season. While Pereira was loaned twice to Spanish clubs, Granada and Valencia, he also rarely played last season.
Kleberson had experienced the same thing for two years strengthening the Red Devils. Coming up with great fame after winning the 2002 World Cup with the Brazilian national team, Kleberson only appeared 30 times in a total of two seasons with the club.
"Last season for Man United, Fred and Andreas Pereira came after a good season," Kleberson told the Manchester Evening News.
"When you have players who come from different cultures and Brazil, they played more technically, more often holding the ball in the legs in an offensive style of Brazilian football. When the team doesn't look good, it will make their playing style difficult. . "
"When Man United played with two players in the middle, it will be difficult to control a lot of balls, and because of the style of Brazilian football, players like them might have trouble."
"If the team performs well and other players develop, then this will give Fred and Pereira the courage to play more offensively, then we will all see their progress in England," Kleberson explained.
Finally, Kleberson advised Fred and Pereira to improve their abilities from defensive aspects.
"It would be good to see both of them control the ball more and be more creative throughout the game. (But) they need to be more athletic and aggressive and hungry to get the ball back," Kleberson added.