Wednesday, 9 October 2019
Leaving Man United in Summer 2019, the Following are the Gait of 6 Ex-Red Devils Players
By db-admin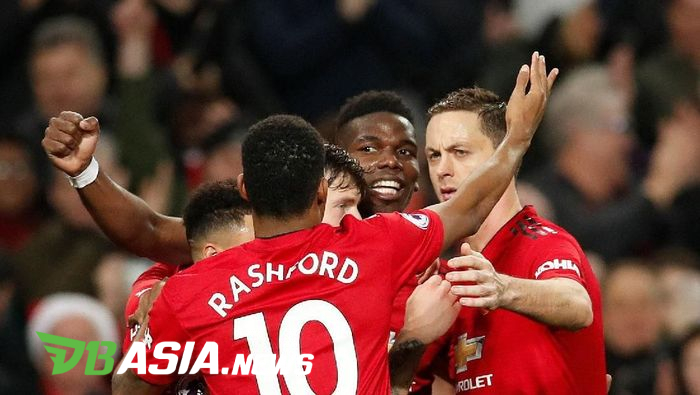 DBasia.news –  Currently Manchester United has won nine points and is ranked 12th, only two points behind the relegation zone. As the club is not in good condition, one by one the players has began to leave Manchester United this summer.
Compared to their current club, those who left United in the 2019 summer transfer window has made the right decision. Although they are too quick to provide an assessment to them at the beginning of this season, their performance is worth analyzing.
Comparing their performance with Man United under the care of Ole Gunnar Solskjaercan be proof: proof whether a player is good depends on the coach's ability to train or the team's performance collectively.
There are six former high-profile Man United players that will be discussed by BolaSkor.com. Here's the full review:
1. Ander Herrera (Manchester United 2014-2019)
Moved with a free transfer status as his contract ended with Manchester United. Ander Herrera joined the French champions, PSG (Paris Saint-Germain), who currently occupy the top of the Ligue 1 standings and has appeared well in the Champions League.
Herrera, 30, has played Thomas Tuchel seven times in all competitions and provided one assist. Judging by Fred's poor performance, Nemanja Matic in United's midfield, they really lost the figure of a leader like Herrera.
2. Matteo Darmian (Manchester United 2015-2019)
Returning to his hometown after four years strengthening Manchester United. Matteo Darmian has performed three times in Serie A with FC Parma and contributed one assist. Playing time is very much needed by former Torino players.
Darmian, 29 years old, still hopes to strengthen the Italian national team to play in the 2020 European Cup. Parma's position is currently in 12th place of the Serie A standings. This is understandable as Parma is a mid-table team and is chasing realistic targets away from the relegation zone.
3. Antonio Valencia (Manchester United 2009-2019)
One more legacy from Sir Alex Ferguson who left Old Trafford. At the age of 34, Antonio Valencia, wanted to spend the rest of his career and play for the club from his hometown (Ecuador), L.D.U Quito.
Quito is currently ranked seventh in Ecuador's Serie A. Valencia plays quite often. He played seven matches in all competitions with a total of 128 minutes played.
4. Chris Smalling (Manchester United 2010 – on loan at AS Roma)
A surprise transfer from Manchester United to AS Roma. Chris Smalling was loaned after the club recruited Harry Maguire from Leicester City. Paulo Fonseca, AS Roma coach, has given him the opportunity to appear in as many as three matches in Serie A.
Smalling regained his confidence. The 29-year-old defender is now in the Giallorossi who are in fifth place in the Serie A standings.
5. Alexis Sanchez (Manchester United 2018 – on loan at Inter Milan)
Moving to Inter Milan on loan was the right decision for Alexis Sanchez. The 30-year-old striker has made four appearances: two in Serie A and two in the Champions League. Just a little play Sanchez has shown some quality with only a spare time to play.
He has given one goal and one assist to the Nerazzurri. The season is still ahead, there will come a moment when Antonio Conte continues to give him confidence to lead the Inter front line.
6. Romelu Lukaku (Manchester United 2017-2019)
Romelu Lukaku was thrilled to be trained by Conte, the coach who trusted him and made him a mainstay on the front lines. Lukaku, 26, did not waste it with a score of three goals in Serie A. Lukaku has also appeared eight times in all competitions.
In Inter's 3-5-2 tactics, Lukaku spearheaded Lautaro Martinez with the task of controlling the ball and waiting for the movement from the second line. Lukaku's sharpness was a contrasts with United's current lag.