Saturday, 10 October 2020
Leeds United Called the Premier League's Roughest Team in the Game
By db-admin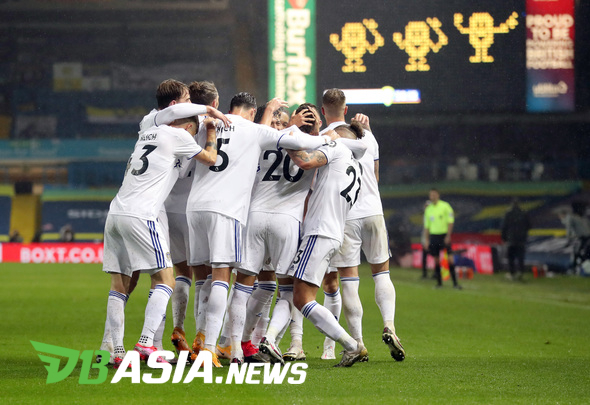 DBasia.news – Leeds United have been recorded as the most teams that have tackled tackles since the 2020/2021 Premier League rolled around. Hard game like that apparently not new to The Peacocks.
Leeds became the Premier League promotion team this season with the most attention. Marcelo Bielsa's squad appeared attractive and able to keep up with the games of top English clubs.
In the first week, Leeds can provide fierce resistance against the defending English League champions, Liverpool. Patrick Bamford et al narrowly lost 3-4 to the Reds.
Leeds also succeeded in making Manchester City confused in last weekend's match. The Yorkshire club drew against Raheem Sterling et al 1-1.
Until the fourth week of the current Premier League, Leeds United are in eighth place with seven points. Although not yet in the top flight, the Championship champion has recorded several interesting records.
Reporting from The Sun, Leeds became the team with the most tackles this season, namely 105 times over the four games that have been played. The Whites also recorded the most tackles in one Premier League match, namely 32 times against Man City.
Leeds were also lined up as the team with the most tackles average, which is 18 times per match. The owner of the three Premier League titles also presses his opponent the most, with an average of 184 times per match.
These records show that Leeds United do not hesitate to play aggressively and hard to grab the ball from the opponent's feet. Such austere style reminds fans of the heyday of Leeds in the late 1960s and early 1970s.
At that time, Leeds was known as 'Dirty Leeds' because the players did not hesitate to play hard, so they tended to be rough. Not infrequently, legendary players such as Norman Hunter were involved in scuffles with opponents on the field.
However, such hard play successfully ushered Leeds into their golden years. Under manager Don Revie, The Peacocks won the 1969 and 1974 Premier League titles, as well as an FA Cup in 1972.