Monday, 8 April 2019
Lucien Favre's Response after Dortmund Lost 0-5 to Bayern Munich
By news-admin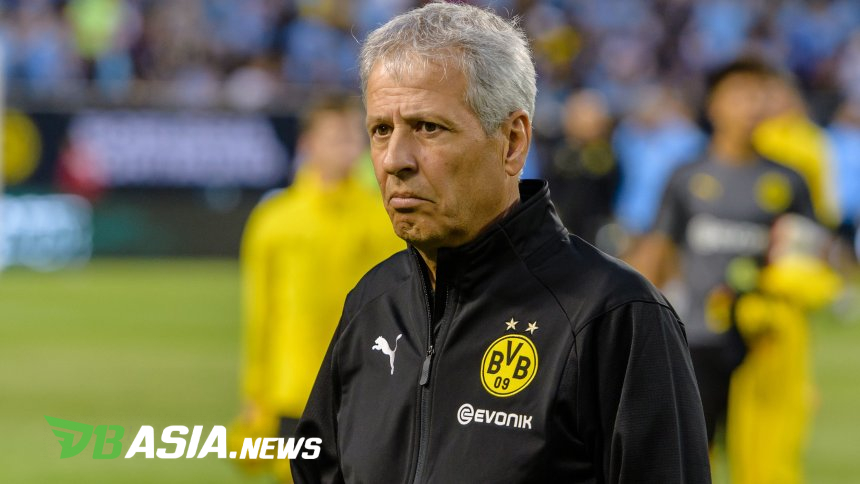 Lucien Favre

DBasia.news –  The Der Klassiker match between Bayern Munich against Borussia Dortmund that took place at Allianz Arena, Saturday (6/4) evening WIB, became a premium-class entertainment presented this weekend.
This party is clearly very eagerly awaited, given the difference between the two points is not too far away. Bayern who appeared as the host performed mighty and successfully destroyed the visitors with a very striking score, 5-0. Niko Kovac's five-goal squad was successfully scored by Mats Hummels, Javi Martinez, Serge Gnabry and two goals from Robert Lewandowski in the 17th and 89th minutes.
This victory also made Dortmund had to give up the top of the standings in Die Roten, the difference in points between the two teams became just one point.
This is of course a special concern for Lucien Favre as manager of Dortmund, the 61-year-old man also considered that his foster children were too concerned about the title of the Bundesliga champions.
"The 5-0 defeat of Bayern Munich is really difficult to understand, but we really deserve it. Thanks to all my colleagues," Favre said as reported by Goal.
"You have to say that this match is a valuable lesson for Dortmund, but in fact we have the opportunity to open the scoring first – it can change the game. Today it seems we are too concentrated and thinking too much about the title," added the ex coach Nice.
The Bundesliga competition still leaves six matches, Favre also asked Marco Reus and his mates to get up and focus immediately to undergo the upcoming matches.
"We will still play six challenging matches, the competition to win the championship title is very tight. The players must focus on facing the next matches and don't think too much about the championship. The priority is the next match," explained the Swiss manager. .