Tuesday, 31 December 2019
Manchester United Defeats Burnley 2-0
By db-admin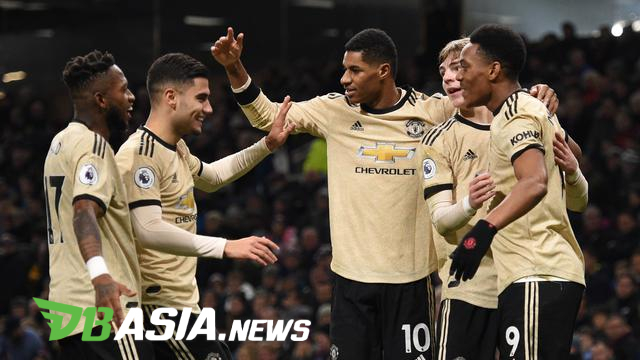 DBasia.news –  After winning 4-1 against Newcastle United in the Premier League, Manchester United maintained momentum through a 2-0 win over Burnley in Week 20 of the Premier League.
Playing at Turf Moor, Burnley headquarters, Sunday (12/29), Manchester United won 2-0 through goals by Anthony Martial (44 ') and Marcus Rashford (90 + 5'). The victory was added to special through the clean sheet records.
"It's different when your team doesn't concede. It's important for us to win by writing a clean sheet," said Ole Gunnar Solskjaer, United's manager, as reported by BBC Sport.
"You may not necessarily win even if you can score one goal. However, if you do not concede (goals), the chance to win is greater," continued the Norwegian manager.
Naturally, Solskjaer was grateful for the clean sheet records. The last time United didn't conceded a goal in the Premier League occurred in February. The minor trend in conceding goals stopped 14 times in a row.
"Burnley's home is one of the challenging stadiums to win and also a clean sheet. This victory means a lot to us," added United senior player, Ashley Young.
"We play and defend as a team. This is not a defender's success. All the players from attackers and midfielders also defended well in this fight," he continued.
Maintaining the sharpness of Martial and Rashford scoring goals also risen the post-fight record. According to Squawka's records, Martial has had three successive seasons, incised 10 or more goals in all competitions (11 goals in 2017-18 and 12 goals in 2018-19).
Rashford has scored 12 goals in the Premier League this season. Man United's last English player to score more goals than Rashford is Wayne Rooney (17 goals in 2013-14).
Thanks to two consecutive wins and six points, Man United are now in fifth place in the Premier League standings, one point adrift of Chelsea in the Champions League zone and have yet to play Week 20 of the Premier League.