Friday, 15 January 2021
Manchester United has not been at The Top of The Standings for some time
By db-admin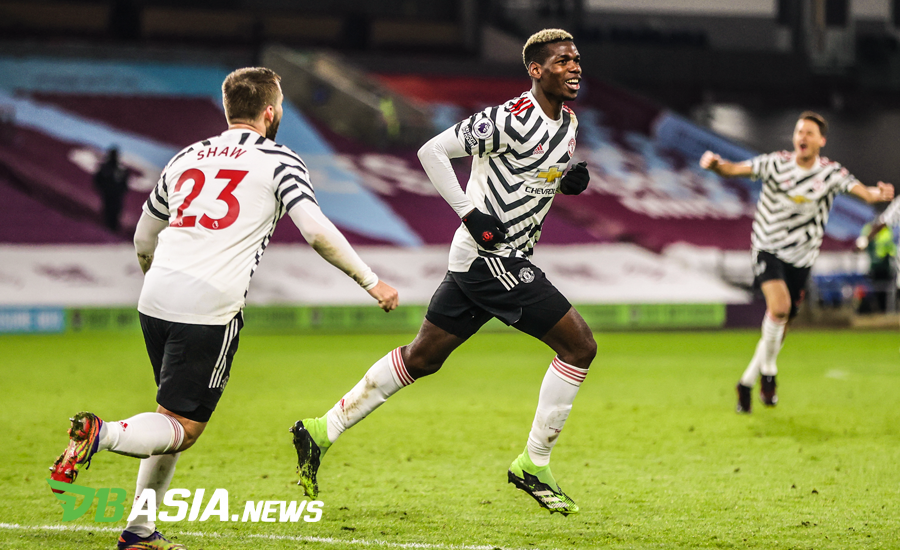 DBasia.news – Manchester United has the opportunity to top the 2020-2021 Premier League standings in the middle of this week. It turned out that the Red Devils had not felt the throne for some time.
Manchester United is currently still ranked second to Liverpool. Ole Gunnar Solskjaer's team lost on goal difference even though they both collected 33 points.
However, Manchester United have one match to save, namely the away match against Burnley at Turf Moor, Wednesday (13/1) at 3:15 am, WIB. The draw was enough to bring Liverpool from the top.
Topping the top position is a normal achievement for Manchester United while still being handled by Sir Alex Ferguson. However, this seems to have become rare since the Scottish manager retired in 2013.
The last time Manchester United topped the Premier League standings was on September 9, 2017, when the 2017-2018 Premier League season had only been running for four weeks. At that time the team handled by Jose Mourinho had occupied the top position since the inaugural week after winning three successive wins.
In the fourth week, Manchester United was only able to draw 2-2 with Stoke City. This made their points equal to Manchester City even though they were still two goals ahead.
One week later, Manchester United was able to beat Everton 4-0. However, the victory was not enough to maintain their position at the top of the standings.
Elsewhere, Manchester City were able to beat Watford 6-0. This makes the two city rivals have the same points, goal difference and goal productivity.
Manchester City seem to have decided the right to lead the standings based on alphabetical order. But since then, Manchester United have failed to regain the top position until the end of the season.
Manchester United ended the 2017-2018 season in second place. It is the best position occupied by Old Trafford since Ferguson retired.
There are ten players who have remained at Manchester United since they last topped the Premier League standings. They are David De Gea, Phil Jones, Eric Bailly, Paul Pogba, Nemanja Matic, Marcus Rashford, Juan Mata, Jesse Lingard, Anthony Martial, and Sergio Romero.
Meanwhile, Manchester United's best ranking under Solskjaer is at second place. This happened after defeating Chelsea 4-0 in the opening match of the 2019-2020 season.
However, Manchester United's position then continued to decline before rising in the second half of the competition. They finally finished third in the final standings.
Solskjaer will certainly not miss a golden opportunity to bring Manchester United to the top of the standings for the first time. He is predicted to bring down the best strength even though Liverpool have been waiting in the weekend.