Sunday, 20 December 2020
Manchester United Need 3 Mainstay Players to Win the Premier League
By db-admin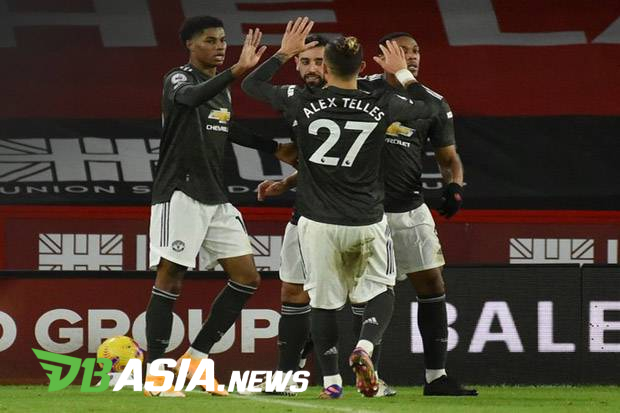 DBasia.news – Manchester United won another victory while away from home. These three players are said to be able to bring the Red Devils a champion if they continue to play together.
At Bramall Lane, Friday (18/12/2020), MU won 3-2 over Sheffield United in the Premier League. The Red Devils fell behind in that match first.
David McGoldrick gave the home team the lead in the fifth minute. MU responded via a pair of goals from Marcus Rashford and a goal from Anthony Martial.
In the remaining matches, The Blades can add another goal. McGoldrick wins the aerial duel against Victor Lindelof.
The combination of Paul Pogba and Bruno Fernandes in Manchester United's midfield earned praise. Pogba played a big role in Martial's goal which brought United back ahead 2-1. While in this match, Bruno Fernandes did not record goals or assists.
Former MU player, Michael Owen, appreciated the three players. Rashford, Pogba and Bruno Fernandes can be the key for MU to become champions.
"Well, they can (win the league). There are a lot of teams who can. The way they can do that by getting the best players on the pitch," Owen told the Daily Mail.
"If you have Pogba and Fernandes in your squad, you can't help but win the title if they are in the stands. You have these amazing players, you spend millions, the only way you can win that title. with the best footballers playing."
"If you take two or three, then they are a fine team. Ole Gunnar Solskjaer has to keep looking for ways to play Pogba, Fernandes and Rashford together, how they don't keep them together is incredible," said the former number 7 MU player.