Wednesday, 11 September 2019
Manchester United Players Hope Alexis Sanchez will not return to Old Trafford
By db-admin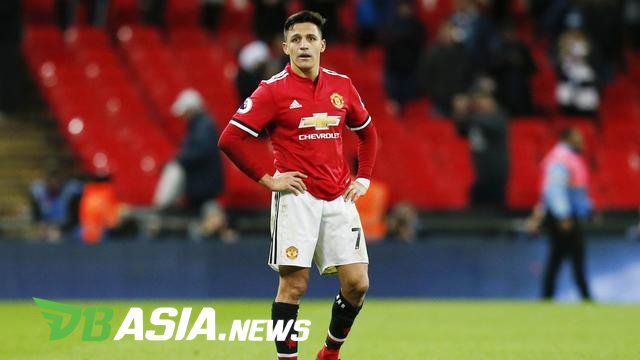 DBasia.news –  Interesting news have emerged from Manchester United. Reportedly, the players hopes that Alexis Sanchez stays at Inter Milan and does not return. They were enviou of the large salary Sanchez receives.
Alexis Sanchez joined Manchester United in the middle of the 2017-2018 season. At that time, Sanchez was expected to be able to provide variations on the front lines of the Red Devils.
Unfortunately, this desire was only hope. Because, from 45 appearances, the former Barcelona player only packed five goals. Some causes such as injury and minimal chance of appearing are believed to be the cause.
Not surprisingly, Manchester United are willing to lend Alexis Sanchez to Inter Milan in the 2019 summer transfer window. The Nerazzurri has no redemption options for the attacker.
One of the highlights was regarding Alexis Sanchez's salary. Until now, Man United still pays the player's salary of 12 million euros. Meanwhile, Inter Milan hs helped by giving 5 million euros.
This condition is indeed ironic. As Sanchez is one of the highest-paid players at Manchester United, but does not provide an appropriate appearance on the field. Reportedly, Sanchez has made a number of players envious.
According to Mirror's report, some Manchester United fans don't want Alexis Sanchez returning. They felt that the ex-Udinese player did not deserve a high salary.
"He is not Lionel Messi. So, why pay him that amount," said one of the sources to the Mirror.
At the same time, Alexis Sanchez also has no desire to return to play at Manchester United next season. Sanchez felt, his career did not develop when he was at Old Trafford.
Meanwhile, Inter Milan will still be waiting for Alexis Sanchez's performance this season before making a decision. Even though he does not have a redemption clause, the Nerazzurri are optimistic that they can make the 30-year-old player permanent.