Tuesday, 13 August 2019
Marcus Rashford's Pledge to Manchester United
By news-admin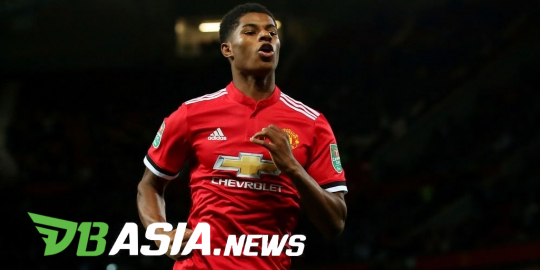 Marcus Rashford
DBasia.news –  Marcus Rashford has confirmed his commitment with Manchester United. Rashford stated his faithful promise not to leave the Red Devils.
Marcus Rashford is one of the Manchester United players obtained from the team academy. The player was first orbited in 2016.
Now, Marcus Rashford has been incarnated as the main spearhead of Manchester United. Not surprisingly, he was rewarded with a long-term contract until June 2024.
"For me, signing a new contract not only confirms staying in the team, but how to get Man United to where it should be," commented Marcus Rashford as reported by the United Review.
"I want this club to become the Man United that people know. I will give my whole life to Man United, that's the most important thing," continued the player.
Marcus Rashford assess that Manchester United is in a transition period. For that, the Red Devils supporters need to be patient.
"In my opinion, when you have a team with a lot of young players who have ambition and passion, I can only see that this team will achieve success," explained Rashford.
"It's true, to be at that level takes time. We have a manager who knows the club and has big ambitions with the players. So, who knows what we will achieve in the future?