Wednesday, 16 October 2019
Massimiliano Allegri and Patrice Evra docked at Manchester United
By db-admin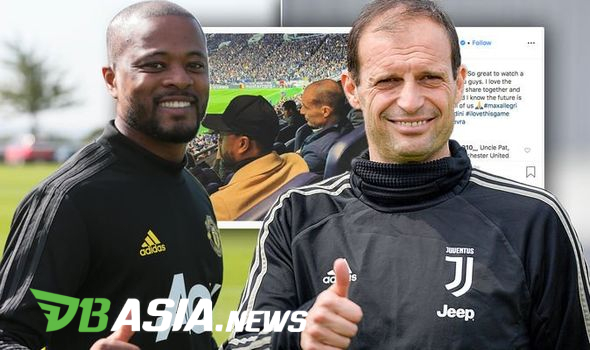 DBasia.news –  According to news from Dailymail, Manchester United will fire Ole Gunnar Solskjaer and appoint Massimiliano Allegri as the new coach, plus Patrice Evra in the coaching staff.
The 2019-2020 season was a nightmare for Manchester United. They began the worst season in history after collecting nine points from eight matches.
These results make Manchester United stranded into 12th place in the 2019-2020 Premier League standings. In fact, they are only two points away from Everton who is on the brink of relegation.
Manchester United officials' patience with Ole Gunnar Solskjaer also reportedly began to thin out. Likewise, fans began to feel embarrassed by the appearance of Paul Pogba and friends.
These conditions make Manchester United prepare a backup plan if they have to fire Ole Gunnar Solskjaer. The figure of Massimiliano Allegri is targeted as a potential successor.
Luckily for Manchester United, Massimiliano Allegri is unemployed after separating from Juventus. Manchester United intends to pair Allegri with his former player at Juventus, Patrice Evra.
Incidentally, Patrice Evra had a long time at Manchester United. It is believed the presence of Evra can help the process of adaptation of Massimiliano Allegri at Old Trafford.
Manchester United wants Massimiliano Allegri because the Italian man is famous for being able to maximize Paul Pogba. In addition, Pogba also has a closeness with Patrice Evra.
The duel against Liverpool has the opportunity to determine the fate of Ole Gunnar Solskjaer at Manchester United. If you lose, Massimiliano Allegri and Patrice Evra may soon join.