Wednesday, 12 February 2020
Matteo Politano Reveals His Ambitions with Napoli
By db-admin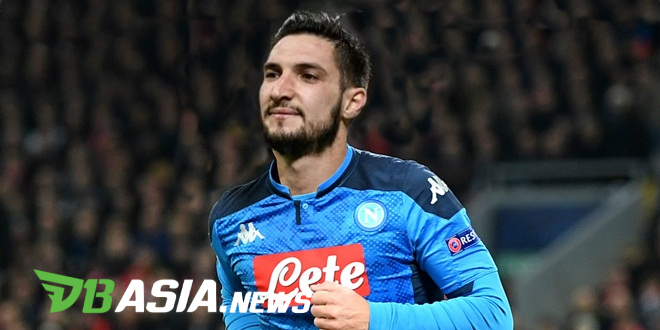 DBasia.news –  Matteo Politano, Napoli striker, expressed his desire with Napoli. He expressed his desire to be part of the Italian national team squad at the 2020 European Cup. He is also ready to work hard with Napoli so that his wishes can be realized.
Politano landed at the Stadio San Paolo on loan from Inter Milan until the end of the 2019-20 season. Inter decided to release Politano because the player did not fit into Antonio Conte's playing style this season.
Before being released to Napoli, Politano had actually agreed to defend AS Roma. However, Inter and AS Roma failed to agree on Politano's move.
"I want to show my best performance with Napoli in order to be able to enter the Italian national team squad at the 2020 European Cup later," Matteo Politano said as quoted on the Italian Football website.
Furthermore, Politano also stated that Lorenzo Insigne was one of his biggest reasons for coming to Napoli. Politano claimed to have a great relationship with Insigne both on and off the field.
"Napoli has a great captain in the figure of Lorenzo Insigne. He is a man with a winning mentality both on and off the pitch as he is able to be a differentiator, "Politano stated.
"Insigne and I have a greatrelationship. He also had told me to come here and in the end I decided to defend Napoli, "added Politano.