Monday, 2 November 2020
Mikel Arteta Claims He Has Given Mesut Ozil a Chance at Arsenal
By db-admin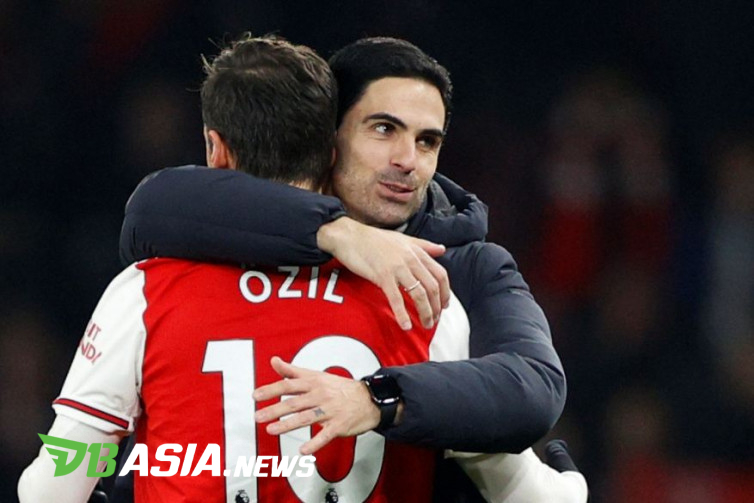 DBasia.news – Mikel Arteta revealed that he had tried his best to give Mesut Ozil the opportunity to prove himself, before finally turning Arsenal into a player who was not played.
Ozil's contract with the Gunners expires at the end of this season, but he failed to secure a move last summer. In fact, Arteta has not included himself to appear in the Premiere League and Europa League.
That means Ozil will not be able to play in either competition until January 2021 at the earliest. Arteta has drawn criticism for his treatment of the Germany international.
However, the Spaniard insisted that removing Ozil from the squad was the best decision made in the club's best interests.
"What can I tell you that I tried my best. I tried to give him as many opportunities as I could," Arteta said as quoted by the Daily Star, Saturday (31/10).
"From my own point of view, I have been patient, given him a chance and been fair," he said.
"This is what I'm trying to do and then I have to explain to them because people need the right reasons and answers. I just give my answers. Whether they believe or agree with me or not, there's nothing I can do," he said.
Ozil released a lengthy statement after hearing that he would not be included in Arsenal's squad. Part of the statement reads: "No matter what, I will continue to fight for my chances and not let my 8 season at Arsenal end like this. I can promise you that this difficult decision will not change anything in my mindset. "I will continue to train as best I can and use my voice as much as possible to fight inhumanity and for justice," said the former German national team midfielder.