Sunday, 7 October 2018
Minister of Youth and Sports Affairs Hope the U19 Indonesia National Team Qualify for the World Cup
By news-admin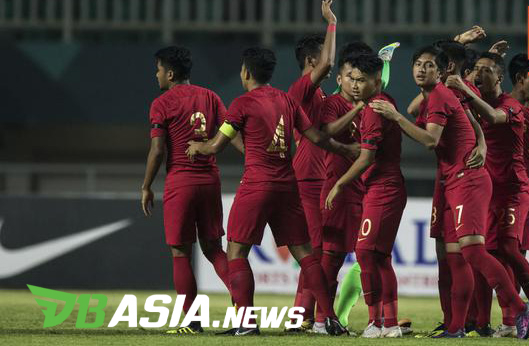 Indonesia National Team
DBasia.news – The U19 Indonesia national team will fight in the 2018 U19 Asian Cup. In this competition, Indra Sjafri team are in Group A with the United Arab Emirates (UAE), Qatar, and Chinese Taipei.
Regarding the role in the U19 national team, Minister of Youth and Sports Affairs Imam Nahrawi revealed his expectation to Saddil Ramdani and friends. One of them is to qualify for the U20 World Cup next year in Poland.
"We hope and pray that our national team will concentrate on the training and prepare the collectivity for the U19 Asian Cup, we are the host," Imam Nahrawi said when visiting the U19 national team's training session.
"Secondly, I see the spirit and motivation of our national team are really burning, just like the torch of Asian Games and Asian Para Games that would never die out."
"We have to take care about this, let's keep and guard it together until we enter the big four, at least in this U19 Asian Cup, so we will enter the World Cup."
"Third, we also hope for the coach Indra, official, and players to concentrate the duty to conduct the duties given by the coach," Imam said.
To join the U20 World Cup, the U19 national team should finish at least in the big four of U19 Asian Cup. It's not easy considering Garuda Nusantara will fight against the giants of Asia.