Wednesday, 12 June 2019
Nicolo Barella Docked at Inter Milan
By news-admin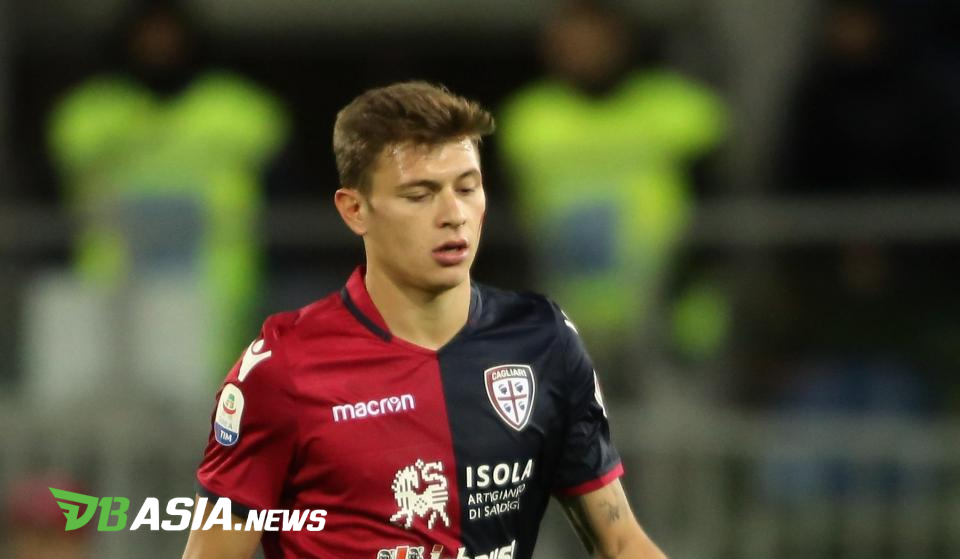 Nicolo Barella
Inter Milan are getting closer to getting new recruits this summer. According to Corriere dello Sport, Inter stayed to reach an agreement to recruit Nicolo Barella from Cagliari.
Nicolo Barella's name has caught attention in the last two seasons. Barella's appearance while defending Cagliari invited the admiration of Europe's top teams.
From Italy, Nicolo Barella's name is linked to Napoli, Inter Milan and Juventus. While the Premier League giants, Manchester United, has also monitor the performance of Barella.
Even so, it feels like Inter Milan will win the hunt for Nicolo Barella. At least, as reported by most media in Italy.
Moreover, Inter Milan representatives have met with Nicolo Barella's agent, Alessandro Beltrami, earlier this week. The results of the meeting were reportedly positive for both parties.
Inter Milan highly assesed Nicolo Barella. La Beneamata considers the Italian national team midfielder will complete the midfield trio with Radja Nainggolan and Marcelo Brozovic.
Inter Milan's representation is now meeting with President Cagliari, Tommaso Giulini. The meeting between Serie A club representatives was used to negotiate.
According to reports, Cagliari purchased Nicolo Barella at a price of 50 million euros. However, Inter Milan will include players like Alssandro Bastoni or Yann Karamoh to reduce prices.
If joining Inter Milan, Nicolo Barella is predicted to seal a place in midfield. Moreover, Antonio Conte is known to favor players like Barella.
Inter Milan's chance to get Nicolo Barella: 80 percent
Inter Milan only need to give out the amount desired by Cagliari. Moreover, an additional number of players are considered able to smooth their steps to secure the services of Nicolo Barella.