Thursday, 15 August 2019
Paul Pogba and Ole Gunnar Solskjaer Need Each Other
By news-admin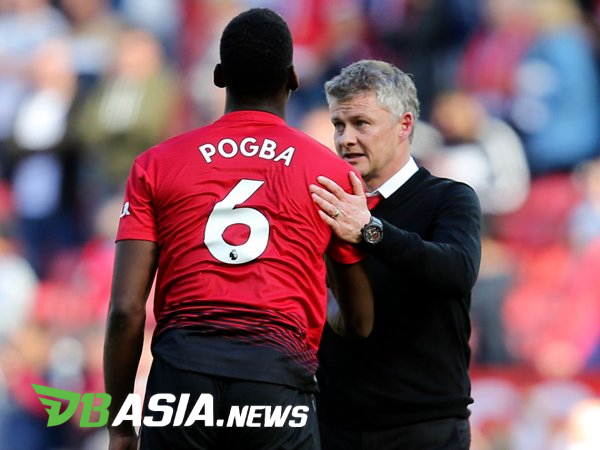 Paul Pogba dan Ole Gunnar Solskjaer
DBasia.news –  Paul Pogba rose under the care of Ole Gunnar Solskjaer and Solskjaer was able to maximize his potential. Both need each other at Manchester United.
Paul Pogba is still not certain that his future will remain at Manchester United. Although the Premier League is rolling, Pogba's chances of leaving are still high.
"I am always good when playing football. I do what I like, it is my job. I will give my maximum performance every time I am on the field," said Pogba as reported by RMC Sport.
"Now, we know there are things said in the media. Time will answer them. We are still in this big question mark," Pogba said.
"I am in Manchester. I have fun with my teammates. I want to always win the match. I will give everything when I am on the field," continued the player.
The French national team player is reportedly on the radar of Real Madrid and Juventus. In fact, El Real reportedly dared to meet Man United's price of 150 million euros.
Pogba's departure will certainly be a major blow to Ole Gunnar Solskjaer. Understandably, although Pogba is full of controversy, Solskjaer still gives full trust.
Paul Pogba is a player who takes an important role in the Solskjaer scheme. Not only in charge of dividing the ball, but Pogba also helped when the team is attacking.
On the other hand, Solskjaer was the manager who made Pogba's career return to the level it was supposed to be. Previously, the player had collapsed when Manchester United controlled Jose Mourinho.
Based on Opta Joe's report, Paul Pogba has been involved in 18 goals since Ole Gunnar Solskjaer took over the team. Details, the former Juventus packed 10 goals plus eight assists. That way, he matched the acquisition of Manchester City's sharp attacker, Sergio Aguero.
If it's like that, in fact, Paul Pogba and Ole Gunnar Solskjaer both need each other. However, keep in mind, anything can happen in the transfer market.