Tuesday, 20 August 2019
Pep Guardiola Protests about VAR in the Premier League
By news-admin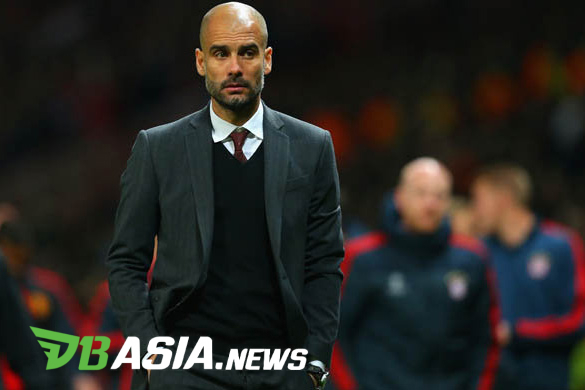 Pep Guardiola
  DBasia.news –  VAR (Video Assistant Referee) returns to action in a Premier League match involving Manchester City against Tottenham Hotspur at the Etihad Stadium, Saturday (8/17) WIB. Pep Guardiola, City manager, also commented on the VAR issue.
Manchester City failed to win after Gabriel Jesus's goal in the final minutes was canceled by the referee. After seeing the VAR, the judge assess, Aymeric Laporte first touched the ball with his hand.
It was the second time the Citizens had a bad experience with Tottenham regarding VAR. Previously, a similar incident occurred in the 2018-2019 Champions League.
"I think we have avoided this situation when we met Tottenham Hotspur in the Champions League last season. However, today's events remain the same. The referee and VAR annulled our goal. This phenomenon has happened twice," Guardiola said as reported by Sky Sports.
Although it is difficult to accept these results, Pep Guardiola tried to be relieved. "To be honest, this is very difficult to accept, but this is what happened," explained the manager.
"An incident like this also happened last week in the Wolverhampton Wanderers match against Leicester City. In addition, there was also a time when Chelsea faced Liverpool in the European Super Cup"
"The referee believes Fernando Llorente handball when scoring in the Champions League. However, sometimes it is not the case."
"The decision taken in the match is unclear. They must improve the VAR system," Guardiola added.
Pep Guardiola also alluded to what happened to Rodri in the Tottenham penalty box in the first half. According to him, it was a penalty. However, the referee remained unmoved and continued the match.
"This is what VAR is like. We have to accept it. I'm not disappointed. We have to swallow the bitter pill and think about the next fight," explained the former Barcelona.