Thursday, 13 February 2020
Pochettino has made United Man Fans Excited
By db-admin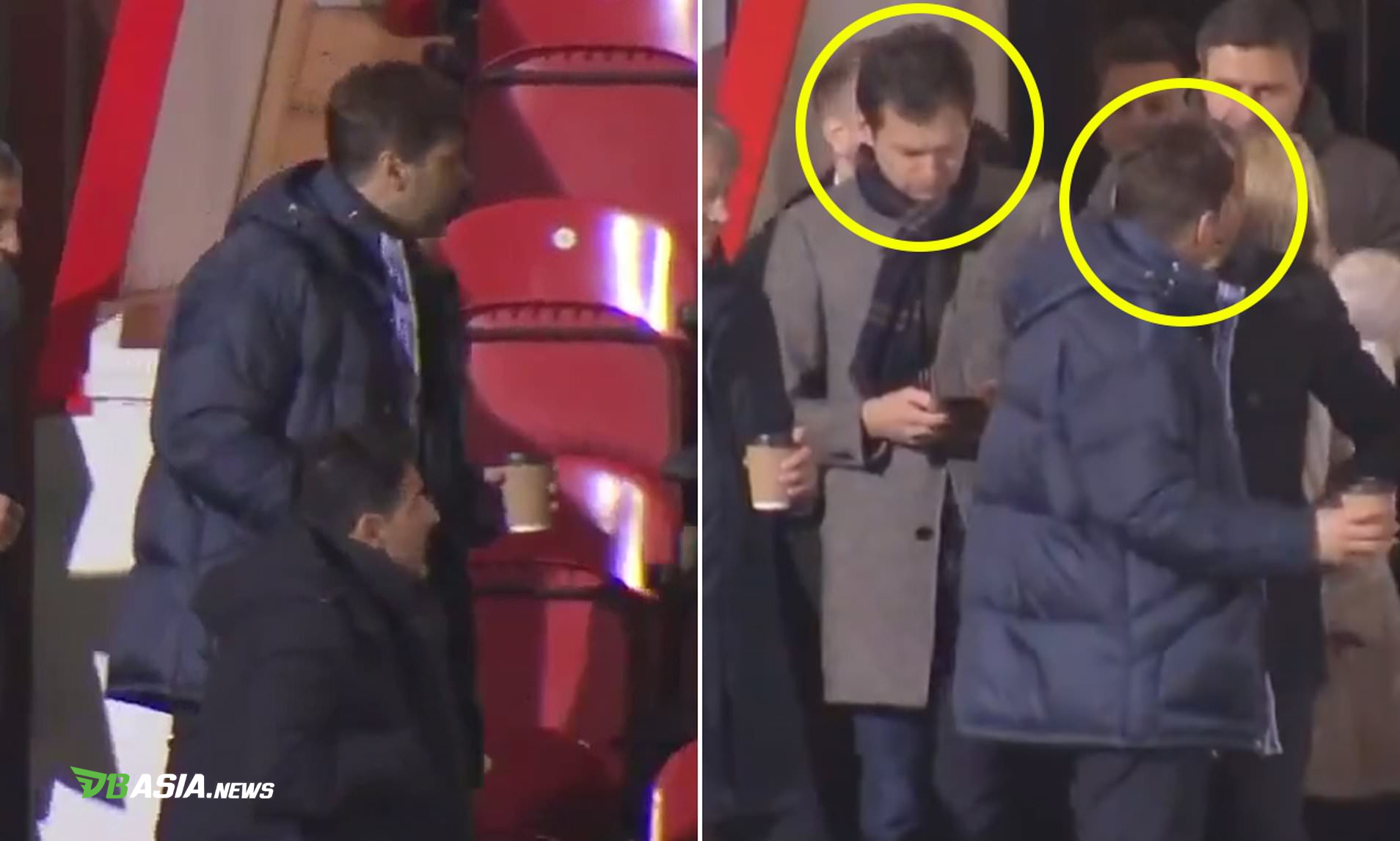 DBasia.news –  Mauricio Pochettino was seen watching the match with Manchester United's public relations consultant, Neil Ashton. This had caused a stir with the Red Devils fans.
The former Tottenham Hotspur coach witnessed first hand the England Championship division match between Brentford vs Leeds United at Griffin Park Stadium, Tuesday (02/12/2020) PM local time. The two teams' match ended in a 1-1 draw.
According to the Daily Mail, Pochettino seemed to not be alone in watching the match directly at the stadium. He was seen watching in the stands with a public relations expert and one of the MU consultants, Ashton.
The former presenter at Sky Sports had just been recruited by MU vice chairman, Ed Woodward, as the club's public relations consultant. Ashton is in charge of giving advice and input for Woodward and one of the MU owners, Joel Glazer, to handle the news in the British media.
The presence of Pochettino with MU public relations consultant became a hot topic among fans of the Red Devils. Some have associated this with the move of the Argentinian to Old Trafford.
"Mauricio Pochettino was seen with Neil Ashton (Ed Woodward's publicist) in the Brentford vs Leeds game last night. A coincidence?" tweeted a fan on Twitter.
"Mauricio Pochettino was found with Neil Ashton at the Brentford vs Leeds match. For anyone unfamiliar with Neil Ashton, he was recently recruited by Ed Woodward for public relations work. Very interesting!" others added.
Pochettino is often reported to replace Ole Gunnar Solskjaer, if the Norwegian tactician was to be dismissed by MU. The news is increasingly intense, considering the inconsistency of the appearance of Harry Maguire and colleagues who are now having difficulty penetrating the top four zone.
Currently, the 47-year-old manager is still unemployed after being dismissed by Tottenham at the end of 2019. Pochettino also revealed that he did not rule out the possibility of returning to train other English League teams.
"To be honest, I want to work in the Premier League again. It will indeed be challenging, I know, and for now this is a moment of waiting and seeing what will happen," Pochettino told Sky Sports, as reported by the Daily Mail.